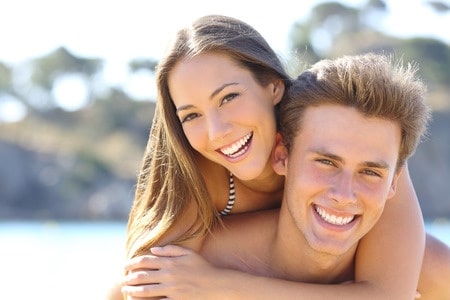 Many people get excited about having orthodontic braces because it means that they are soon going to have a straight and beautiful smile. However, when the date for removing the braces passes, there is a reason to be cautious. The following are some of the main reasons why your orthodontic braces are still on:
The Treatment Plan
Your orthodontist will examine your jaw and teeth to make an accurate diagnosis and come up with an effective treatment plan. Depending on your orthodontist's treatment plan, your brace removal might take a longer period to get the desired results. Your treatment plan could also be lengthened because of:
• Problems that your orthodontist encountered when examining you
• Problems that came up and had to be rectified after your treatment plan was determined
• A change in your treatment plan
• Orthodontist appointments that were made far apart because of rescheduling conflicts

Your Commitment to the Treatment Plan
You have control over your treatment plan and have a certain amount of influence on how long your braces remain on. For instance, if your wisdom teeth have not emerged or you have a set of wisdom teeth growing, failing to remove them in time will cause your teeth to be moved about. This will delay your treatment and keep your braces on for a long time.
Visiting your orthodontist on a regular basis will help you avoid any complications with your treatment plan. You should make sure you do not miss appointments. The following are some of the things that you should do to ensure your treatment plan is still on schedule:
• Adhere to appointment dates
• Reschedule appointments while your orthodontist has an appointment time that is near your last appointment
• Arrive on time for your appointments to give your orthodontist sufficient time to attend to you
• Complete all the required procedures like restorations or extractions in time to prevent complications
• Stick to your orthodontist's guidelines on the use of aligners, rubber bands and oral hygiene.
Your Body's Response to Treatment
Your body's response to the treatment will influence the amount of time you have your braces on. Your orthodontist cannot be able to accurately anticipate how you will react to treatment. The only thing your orthodontist can approximate is the duration of your treatment based on the time it takes most patients to react to the same form of treatment.
For example, TMJ problems that arise due to arthritis can slow down orthodontic treatment. Other conditions such as ankylosis usually prevent some of your teeth from moving and may be the reason to prolong your treatment.
There are both factors that can be controlled and those that cannot be controlled when you are going through orthodontic treatment. The best you can do to reduce the time you have your braces on is to consult an experienced orthodontist with state-of-the-art orthodontic appliances and modern treatment methods. You should also stick to the treatment plan to ensure you do not wear your braces longer than required. To remain updated with your treatment plan, schedule an appointment with Dr. Sam Papandreas in the North Royalton, Brunswick, Medina or Strongsville areas.
Papandreas Orthodontics
14200 Ridge Rd
North Royalton, OH 44133
Tel:
440-582-8585
Fax: 440-582-8311
http://www.drpapandreas.com/
Three Reasons Your Orthodontic Braces Are Still On
https://drpapandreas.com/wp-content/uploads/2015/09/Papandreas-Orthodontics-Brunswick-Patient-Smiles.jpg
300
450
Dr. Sam
https://drpapandreas.com/wp-content/uploads/2016/04/logo-dr-papandreas.png
Dr. Sam
2016-04-21 09:42:31
2016-04-20 06:56:36
Three Reasons Your Orthodontic Braces Are Still On