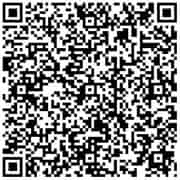 Office Hours:
Monday 8:00am to 12:00pm
Tuesday to Thursday: 7:30am to 6:00pm
Friday: closed
Saturdays: open on select days

To get driving directions to our Brunswick location, click on the map below and enter your current location.
For other questions please send us a message using the contact form below.
We are committed to continuously improving access to our goods and services by individuals with disabilities. If you are unable to use any aspect of this website because of a disability, please contact 330-558-9092 and we will provide you with prompt personalized assistance.
Take an Office Tour
A Small Town in the Midwest
Pioneers ventured to Ohio's north-central location during 1815 in hopes of finding land to establish homes and farms. Mills, churches, stores and businesses soon emerged. In 1901, the railroad came to the community, which provided the chance to visit larger cities. Brunswick did not become a city until 1960. However, today the bustling community ranks 11 out of the top 50 best places to live. The city was also recognized as 19 out of the 50 safest cities in the state.
Brunswick Loves Families
The 2010 Census recorded 34,255 residents in the community that spans nearly 13 square miles. Of the known 12,967 households that make Brunswick their home, more than 36 percent have children. The area boasts an excellent education system and students K-12 attend private and public institutions that include nine elementary schools, three middle schools and one high school. Students desiring to further their education have the option of attending one of seven different colleges and universities located anywhere from 10 to 22 miles from the community.
Recreational Fun
The City of Brunswick maintains 20 parks that cover 335 acres. Willow Lake Park lies just outside of the city limits and provides the opportunity to go swimming, boating, fishing and camping. The destination additionally has ball fields, a miniature golf course, a snack bar and game room. Community celebrations and events are often held here.
Brunswick Economical Outlook
The major industries found within the community involve manufacturing, retail trade, construction, wholesale trade and accommodation and food services. The majority of occupations found in Brunswick revolve around production, sales, managerial positions, construction and extraction, installation, maintenance and repair along with transportation services.
Local Cultural Events
The Brunswick Alumni Community Theater along with the many colleges and universities regularly host a number of live entertainment performances throughout the year.
This historic Mapleside Farms is a working facility that boasts cropland and apple orchards. In the fall, the facility welcomes guests to enjoy hayrides, maze exploration, apple picking and other fun events.
The location additionally has a Jump Park where youngsters can run, jump and play to their heart's content. The farm also presents a regular series of live musical concerts throughout the summer to the delight of Brunswick residents. The Brunswick Hills Country Club features the Cossett Creek Golf Course where fans of the sport may get out in the fresh air, sunshine and enjoy the wooded surrounds while playing a few rounds.