We all want to make a great first impression as well as feel confident in our smile. However, this can be difficult when you have crooked teeth or issues in overall facial development. It's best to get to the root of a problem quickly, and dentofacial orthopedics is an increasingly popular method in the guidance of facial growth.
While it's easier to manipulate the jaw bone around the age of six or seven while it's still forming, anyone can choose to use dentofacial methods to achieve the smile they deserve to feel confident in expressing emotions of happiness through smiling. If you have ever found yourself suppressing your smile or experiencing difficulty in chewing, this could be the answer you've been looking for.
The Many Benefits of Dentofacial Orthopedics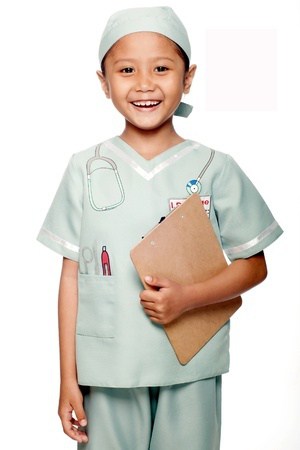 There are many benefits to be reaped in choosing a dentofacial procedure for your alignment needs. Aside from the fact that it simplifies the second-phase orthodontic correction process, you can also take advantage of:
The complemented effects to be gained when combined with orthodontic braces and other treatments
The prevention of facial abnormalities during developmental stages
The potential elimination of the need for jaw surgery in adults
A stunning new smile complete with symmetrical facial features
Process in Children
Dentofacial orthopedics are best implemented in children. This is because their bone structure is still forming, making it easier to guide the process along. If possible, it's easiest to perform the procedure before the child has lost any teeth. This way, you're able to take advantage of the benefits of phase one treatment. This helps encourage the proper alignment of adult teeth to reduce the prevalence of the use of phase two tools later including braces.
Process in Adults
Since adults don't have the advantage of having bones that are still developing, the process of implementing dentofacial methods requires surgery. The jaw, at this point, has already hardened, and this makes it more difficult to make the alignment corrections the process is intended to correct.
While it may seem impossible to correct a crooked smile once you've reached adulthood, there is hope. When combining second phase strategies with dentofacial orthopedic surgery, there is a great chance you'll achieve the smile you've always dreamed of being able to show the world. The surgery will adjust the jaw bone and create the proper bite alignment, better allowing the braces to yield the desired effect.
The Smile You Deserve is Possible
A bright, genuine smile enables you to better connect with those around you. If you have developmental issues in your facial region, dentofacial orthopedics could very well provide you the results you're seeking.
The team here at Papandreas Orthodontics is here to help. We are skilled in diagnosing any misalignments in the teeth and jaw and facial structure. No matter your age, we can meet with you and devise a plan that best meets your individual needs. We have two welcoming offices in North Royalton and Brunswick and serve the local communities of Strongville, Broadview Heights and Parma so call our office and schedule a consultation today.
Dentofacial Orthopedics
Save