At Papandreas Orthodontics, we are Hinkley, we are Ohioan. We are born, educated and live in the state. We live and breathe fresh air. From Cleveland to Cincinnati, we are Ohioan, we are Ohio.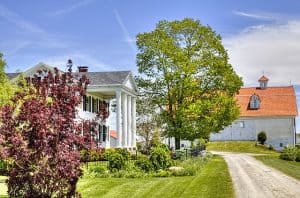 The only thing we love more than Ohio is perfect smiles. At Papandreas Orthodontics in Hinckley, we perfect smiles. So start your amazing journey with spectacular smiles and superior service.
Welcome the newest orthodontist near Hinckley and contact us for a free orthodontic consultation. Your smile is the first impression others get, so let us help you make it a great one.
It gets better… Invisalign
We love Ohio. We also love Invisalign. When you visit Dr. Papandreas to begin Invisalign treatment, he will make an impressionless mold of your teeth using the iTero or 3M True Definition Scanner. He will use this digital mold to create a series of aligners that are custom-made to fit over your teeth exactly. When the aligner trays have been created, you can take them all home on the same day.
You will wear each pair of aligner trays for two weeks. Then, you will switch out one pair of trays for the next. Each time you switch out a pair of Invisalign aligners, your teeth will be one step closer to alignment. You will be advised to wear your Invisalign for 22 hours each day to ensure that your teeth align properly. Make an appointment today to start seeing results then go and hit the outdoors.
Papandreas Orthodontics
14200 Ridge Rd
North Royalton, OH 44133
tel: 440-582-8585
Hinckley Orthodontist Ohio