Incognito Formerly Known as iBraces: The Newest Way to Straighten Teeth
Invisible, Intelligent, Individualized…
Whether you are a student athlete or an adult professional, Incognito are a discreet and convenient way to straighten your teeth. Unlike traditional braces, this new technology places brackets behind the teeth to hide visibility. These braces are customized to fit the shape of your mouth to provide patients with ultimate comfort during treatment. It's also not necessary to remove these braces when eating or drinking. Learn more about this treatment method to discover how they can help improve your smile for years to come.
Who can wear them?
One great advantage of this orthodontic treatment is how almost anyone needing to straighten their teeth can be a candidate for this option. Adult professionals don't have to worry about colleagues and clients staring at their metal braces. The front surface of your teeth will not be damaged during treatment, which is ideal for people with high-profile careers. Teenagers and young adults will be able to avoid public ridicule from peers. This treatment method is also a great option for people who play contact sports.
What makes Incognito braces different?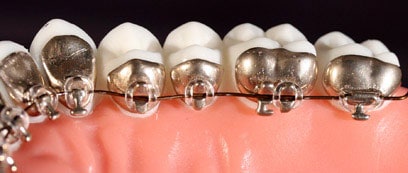 Incognito braces are different from any other orthodontic treatment on the market today. These braces are placed behind the teeth, which prevents other people from noticing them. They are created using state of the art technology, which makes them durable with the highest quality. The braces are 100% customized to fit the shape of a patient's mouth, which prevents discomfort. Patients will also be able to see results in a very short amount of time.
How do they compare with other treatment options?
Incognito provide a more comfortable treatment plan compared to other orthodontic methods. Traditional braces are not customized like Incognito braces. Invisalign treatment is not recommended for all patients. They have to be removed during certain times and can often be misplaced. Although Incognito braces are typically a little more expensive than other treatment options, patients are extremely satisfied with the results.
Incognito are hidden braces created by state of the art technology that help people straighten their teeth. These braces are 100% customized to fit the shape of your mouth and are placed behind the teeth to eliminate visibility. Anyone who needs to straighten their teeth is a candidate for this treatment method. Contact Papandras Orthodontics today by telephone: 330-558-9092 or visit our Appointment page to schedule a visit and learn more about the innovative technology!
iBraces – Incognito