Justin Bieber & Other Celebrities are Using Invisalign. Ever wonder how celebrities like Justin Bieber got their dazzlingly straight teeth? We've all seen stars on the red carpet flash their pearly whites and thought to ourselves, "There's no way they were born with those teeth!"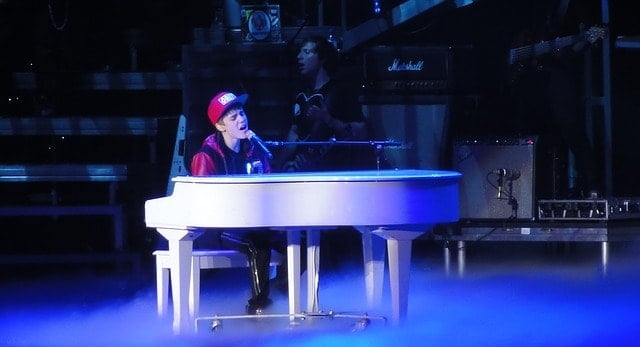 Celebrities…
No, they didn't always have such a flawless smile—but the credit doesn't go to some fancy, extravagant dental procedure only available to the rich and famous. Rather, Justin Bieber and countless A-list celebrities have achieved their camera-ready smiles with the help of Invisalign dental aligners.
What is Invisalign?
This cutting-edge dental treatment is a series of clear aligners that alter the positioning of your teeth with continual, light pressure over a period of time. These aligners can be used to treat common dental concerns, such as gaps, overbite, underbite, or crowding of the teeth. The treatment can alleviate both cosmetic and practical dental worries. As you graduate to each new set of aligners, your teeth progressively shift into a more aesthetically appealing alignment.
How Does it Work?
It works like this. The first step in your treatment is an evaluation. Your orthodontist will inspect your teeth and verify that you are a good candidate for aligners. Then, dental impressions are taken and used to create a three-dimensional rendering of your teeth. With this model, predictions can be made about how your teeth will move and change throughout treatment. Aligners are generally worn for twenty to twenty-two hours per day but are removed for eating and brushing.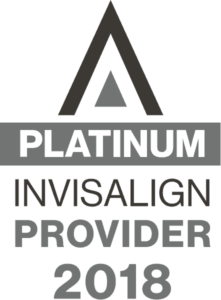 Treatment Options
Metal and clear braces have stood as the primary methods for straightening teeth for many years. Braces have traditionally been used to improve a patient's smile and overall functioning of the teeth. Some people may prefer clear aligners given that they are invisible during wear, making them practically undetectable by others. Treatment with plastic aligners is generally shorter than treatment with braces, too. Noticeable results can be achieved in just nine to ten months with invisible aligners.
Who's Using it?
Clear aligners have become incredibly popular among teens and adults. Teens appreciate that the aligners are barely noticeable because, well, we all remember how high school goes! Celebs have caught on to the invisible aligner trend, too. On the big screen and on the stage, they need to be sure they're flashing a brilliant smile. Did you know that all of these celebs have used Invisalign?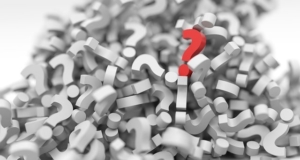 Justin Bieber
Justin gave us a glimpse of his aligners when he took them out before a television interview. He is known to rave about how much he loves them!
Khloe Kardashian
Khloe was able to fix her minor cosmetic dental problems without the press catching wind—but she told them about her aligners anyway because she was so happy with the results.
Zac Efron
The High School Musical heartthrob used them to get rid of his gap.
Katherine Heigl
Katherine received a lot of negative attention for her less-than-perfect smile throughout her career. When it came time for her wedding in 2007, she used invisible aligners to straighten out her smile and silence her critics.
Eva Longoria
This desperate housewife publicly stated that these awesome aligners were the secret to her suddenly straight row of bottom teeth.
Tom Cruise
Tom Cruise had a very interesting dilemma—his front teeth were not centered properly with the rest of his face. Amazingly, he was able to correct the problem.
Oprah Winfrey
Though she doesn't talk about it much, Oprah is one of many celebrities whose smile can be credited to aligners.
Gisele Bundchen
Yes, even a supermodel has flaws! One of Gisele's teeth was causing a slight shadow in photographs, so she fixed it in a hurry.
Serena Williams
The tennis phenom straightened her teeth when she was just sixteen years old.
Zendaya Coleman
Zendaya grew up in the spotlight as a Disney channel child star. With so many eyes on her, she knew she needed to refashion her crooked smile.
How to Get Started on Your New Smile
The team at King Orthodontics is committed to helping each patient achieve their dream smile. They do this through compassion, expertise, and use of the latest orthodontic treatments. Building smiles since 1953, the King Orthodontics group is always excited to meet a new patient. If you have cosmetic or functional dental concerns, and you'd like to explore your treatment options, the team is ready to provide a consultation.
At your initial sixty-minute consultation, your orthodontist will determine the nature of your dental needs. Each patient is unique, as is their treatment plan. The orthodontic team will make sure you understand their findings and feel comfortable with the proposed treatment plan.
https://www.youtube.com/watch?v=T_ycnoG0KXo
Consultation Questions
During your first visit, your orthodontist will likely ask you questions about your dental history and cover the basics of orthodontic treatment. Accordingly, you should take this opportunity to ask some questions, too. Here are some good questions for adults to ask during a consultation:
Can my dental issue be corrected or improved by orthodontics?
What treatment(s) will be used to fix my problem?
How long will treatment last?
How much will treatment cost and what are my payment options?
Teens, or parents of teens, should ask some of these questions:
Will my teeth straighten out as I grow?
Can I schedule appointments after school?
Should my parents be present at my appointments?
Are there foods I can't eat during treatment?
Can I still play sports during treatment?
Take the First Step
Finally, set up your initial consultation with Dr. Papandreas by filling out the straightforward form on their website. If you have orthodontic insurance, bring it to your first visit so the staff can help you determine your benefits and estimated treatments costs. Why wait any longer to get the smile of your life? Like the Justin Bieber song insists, "You should go and love yourself!"


Like what you read? Comment below or CLICK on an APP LOGO to follow us and share the conversation
Papandreas Orthodontics
North Royalton Location
14200 Ridge Rd
North Royalton, OH 44133
tel: 440-582-8585
Justin Bieber & 9 Other Celebrities (Using Invisalign)