Last Updated on

LAST UPDATED: JULY 31, 2017
How often should I brush my teeth with braces?
Be proud of your smile. It may not be easy to achieve the perfect smile, but it will be worth all of the work that you put into it. Children and adults can benefit from improved smiles and better oral health when orthodontic devices are used to correct misaligned teeth. An orthodontic consultation can determine what types of appliances will work best for your specific situation. Yet it does not matter whether you wear expanders, traditional braces, Invisalign, or other equipment, the common guideline is that you need to take extra special care of your teeth during orthodontic treatment.
FAQ
What Is The Best Ways to Take Care of Your Teeth?
Your mouth may feel different when you have any orthodontic appliance installed. There may even be times when your jaw, teeth, or gums feel sore, and you may want to neglect your routine oral hygiene, but this is not recommended. Some of the positive steps you can take to care for your mouth include:
Attending routine appointments – Whether orthodontic or traditional dental cleanings, it is important for you to keep scheduled appointments to ensure that your mouth remains healthy and to keep your orthodontic work progressing.
Watching what you eat – Sticky or stringy foods are more likely to get stuck in dental work. Sugary foods are just generally bad for your teeth.
Brushing and flossing your teeth more often than usual – While this may be more difficult, it is important to take the time to do the job properly.
Why Does One Need to Brush Teeth Often?
When you do not properly brush their teeth, plaque builds up. Made up of food particles, saliva, and a great deal of bacteria, plaque is a sticky substance that can cause cavities if it is left on the teeth. When one wears orthodontic appliances, there are many extra places for plaque to get trapped and build up. Brackets and wires can be barriers that hold the plaque against the teeth, so it is important to be diligent and clean it all off. In addition to cavities, plaque can also cause bad breath, swollen gums, and stains on teeth once the brackets are removed.
How Often Should Teeth Be Brushed?
When wearing orthodontic equipment, it is important to clean your teeth after every time you eat. If possible, you should carry a toothbrush with you, so you can clean your teeth even if you are not at home. When brushing your teeth away from is not possible, you should at least rinse your mouth thoroughly with water after each meal, swishing it around your whole mouth and then spitting it out.
It is also important to floss between your teeth at least once daily. After a thorough flossing, you should brush your teeth as well as the brackets and wires in your mouth until all food particles are removed. Brushing should occur at least twice every day while flossing and brushing should occur at least once, preferably before bedtime so that plaque does not sit on the teeth overnight.
How to Clean Your Teeth With Orthodontic Appliances
Brushing and flossing your teeth when you have orthodontic appliances in your mouth is not much different from when you do not. Some things that are similar include:
Always use a soft bristled toothbrush.
Always brush for at least two minutes.
Always brush all of the surfaces of your teeth: front, back, sides, and chewing surfaces.
Always replace your toothbrush after three months or less.
When you have an orthodontic appliance, you should specifically remember to brush gently but thoroughly. The brackets in your mouth should appear shiny and free from food after you are done. Rinsing your mouth with water is also important after each brushing. It will help remove excess toothpaste that can get stuck around brackets or wires.
Flossing, on the other hand, can be a little bit more challenging with the wires in your mouth. A floss threader is a device that may help you get the floss under the wires and between the teeth for ease of flossing. Be patient and take care not to miss any spaces. If you still have trouble, your orthodontist may be able to recommend other tools to help you keep your teeth clean and healthy.
Potential Effects of Not Keeping Your Teeth Clean
When you fail to clean your teeth and mouth properly, it can lead to a variety of ailments. Some of these can be painful and permanent, so it is important not to fall into the trap of neglect. You want to be able to show off your new straight teeth upon removal of your dental appliances, not have to hide a painful or unhealthy mouth.
Some of the problems that can occur from brushing neglect include:
Gingivitis occurs when plaque builds up on the gum line. It can lead to swollen, red, or puffy gums. Though painless, it is usually only the first stage of periodontal disease.
Periodontitis happens when gingivitis is not treated. It causes infection and inflammation and can affect the ligaments and bones that support the teeth.
Decalcifications are white spots that appear on the teeth around the brackets. Once the brackets are removed, the spots remain as a permanent reminder of your neglect.
The simple way to keep your mouth healthy is to remember to brush your teeth frequently and effectively. Your orthodontist can help you figure out if you are doing a good job and give you advice on the best methods to take care of your particular situation. It is extremely important to follow all instructions carefully to attain the optimal results from the braces or Invisalign that you are wearing. Your healthy smile after the removal will be worth the extra work that you will have to put into your oral hygiene.
Call Papandreas Orthodontics to Schedule Your First Orthodontic Appointment
Dr. Samuel Papandreas provides expert orthodontic care for adults, teenagers and children at his facilities in:
• Brunswick, Ohio
• North Royalton, Ohio
His patients are fitted with customized orthodontic devices that include:
• Braces – color-matching ceramic or metal devices
• Retainers – worn at night when your braces are removed
• Invisalign aligners – clear plastic devices
• Palatal expanders – worn before your orthodontic treatment begins
You can schedule an appointment with Papandreas Orthodontics to learn about the best type of orthodontic treatment for you and your children to improve your smile correct your dental bite.
Papandreas Orthodontics
3511 Center Road, Suite B
Brunswick, OH 44212
tel: 330-558-9092
***
14200 Ridge Rd
North Royalton, OH 44133
tel: 440-582-8585
How often should I brush my teeth with braces?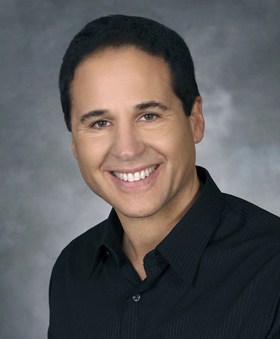 Dr. Papandreas is a native of Cleveland. Born in Lyndhurst, the middle of five children, his parents moved to Lakewood where he attended Lakewood High School. Dr. Papandreas continued his education at Loyola University School of Dentistry, known as a leader nationally in clinical dentistry. He ranked #1 academically in his dental class for four consecutive years. In addition to the honor of Summa Cum Laude, he was awarded the Frank M. Amaturo Award for Highest GPA – Omicron Kappa Upsilon Fraternity, the Department of Dental Materials Scholastic Award, the Chicago Auxiliary Dental Society Scholarship Award for Highest Academic Achievement, and the Alpha Sigma Nu National Jesuit Honor Society Award for Academic Excellence.
https://drpapandreas.com/wp-content/uploads/2017/07/1-3.jpeg
359
640
Sam Papandreas
https://drpapandreas.com/wp-content/uploads/2016/04/logo-dr-papandreas.png
Sam Papandreas
2017-07-31 10:00:00
2019-05-04 09:59:22
How often should I brush my teeth with braces?