Last Updated on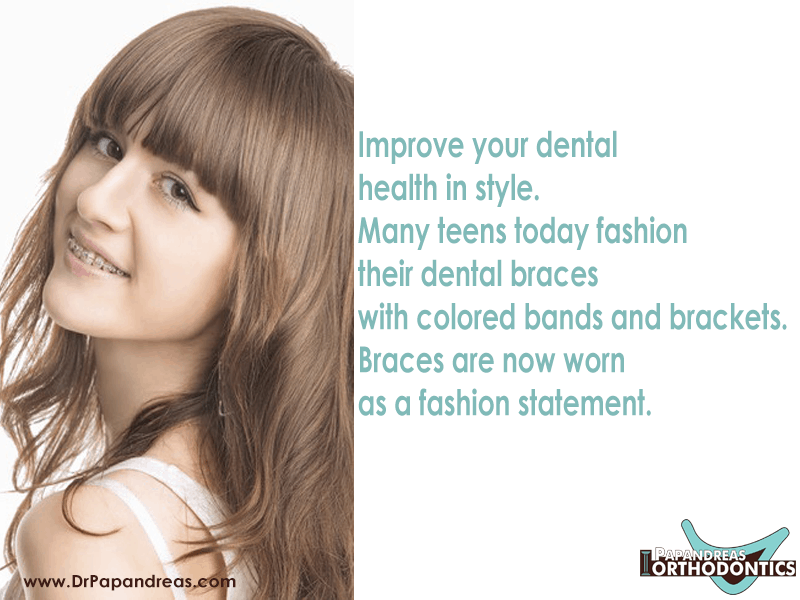 Orthodontic Fact #5 Improve your dental health in style. Many teens today fashion their dental braces with colored bands and brackets. Braces are now worn as a fashion statement
There is something innate about self-expression, which is especially important for a young person. The need to express yourself is one of the oldest human traits as it helps people get to know who you are, among other things. Expression comes in many forms like using choosing braces colors.
How Does Color Connect to Self-Expression?
Colors are universally understood. A red heart might signify love, but a black heart usually has a darker meaning. The color does the talking. Young people connect to color in different ways like the following:
Being in a Click
There are a number of groups out there, especially young groups. Consider those who are interested in rock or metal. This subculture is usually associated with dark colors like black, gray, and silver. It would not be surprising if someone in this subculture used dark colors for his or her braces. Of course, there are more localized clicks like young people who are invested in a particular sports team. It will not be surprising to see the team's colors reflected in the braces.
Personal Expression
Another way that young people might express themselves is by sticking to colors that represent who they are. Take blue, for example, which is known for serenity and peace. People who gravitate to peace will likely choose a blue-like pattern for their brackets or band. Green could also give off peace as it is commonly found in nature.
Call Papandreas Orthodontics to Schedule Your First Orthodontic Appointment
Dr. Samuel Papandreas provides expert orthodontic care for adults, teenagers and children at his facilities in:
• Brunswick, Ohio
• North Royalton, Ohio
His patients are fitted with customized orthodontic devices that include:
• Braces – color-matching ceramic or metal devices
• Retainers – worn at night when your braces are removed
• Invisalign aligners – clear plastic devices
• Palatal expanders – worn before your orthodontic treatment begins
You can schedule an appointment with Papandreas Orthodontics to learn about the best type of orthodontic treatment for you and your children to improve your smile correct your dental bite.
Papandreas Orthodontics
3511 Center Road, Suite B
Brunswick, OH 44212
tel: 330-558-9092
***
14200 Ridge Rd
North Royalton, OH 44133
tel: 440-582-8585
https://drpapandreas.com/
Orthodontic Fact #5 Improve your dental health in style. Many teens today fashion their dental braces with colored bands and brackets. Braces are now worn as a fashion statement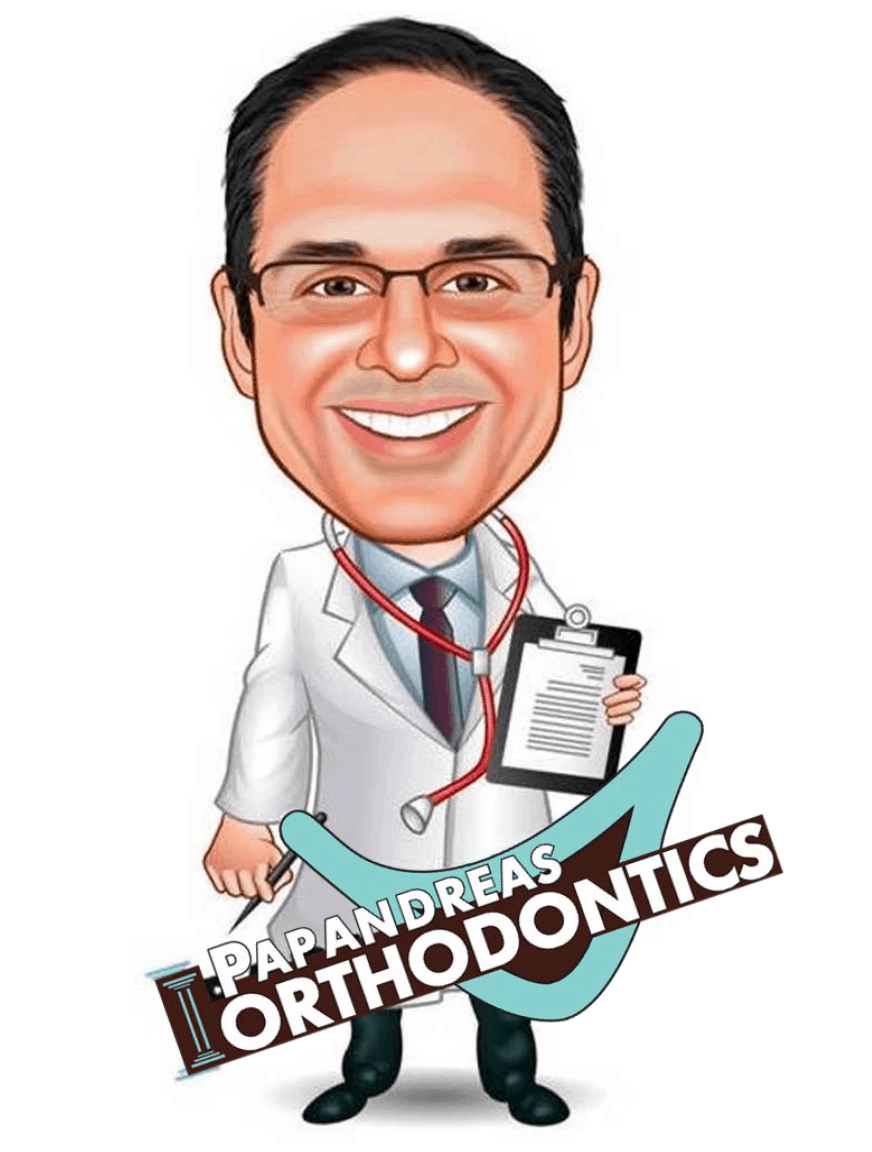 Dr. Papandreas is a member of the American Association of Orthodontists, Cleveland Dental Society, Ohio Dental Association and the Schulman Study Group of top orthodontic practices nationally.
https://drpapandreas.com/wp-content/uploads/2016/09/Pap-Fact5-2016.png
600
800
Dr. Sam
https://drpapandreas.com/wp-content/uploads/2016/04/logo-dr-papandreas.png
Dr. Sam
2016-10-20 10:00:00
2019-04-25 12:16:15
Orthodontic Fact #5 Improve your dental health in style. Many teens today fashion their dental braces with colored bands and brackets. Braces are now worn as a fashion statement