Last Updated on
A Smile Is The Best Makeup Any Girl Can Wear
At Papandreas Orthodontics, we strive to give you a beautiful, confident smile in a comfortable and welcoming environment. We understand that even if you have on the perfect outfit and your makeup is expertly applied, you just can't look your very best without a great smile. That is why we will use the latest technology to straighten your teeth in the shortest amount of time possible so that you can look your very best no matter what clothes or makeup you have on. If your smile is less than perfect, make an appointment at Papandreas Orthodontics today.
Specialized Orthodontic Treatments To Fit Your Lifestyle
At Papandreas Orthodontics, we offer personalized orthodontic services that will best fit your specific orthodontic needs. Whether you have a crossbite, an overbite or any other type of teeth spacing issue or jaw abnormality, we can fix your issue and give you a smile you can be proud of. With the help of our orthodontic office, you can gain back your confidence by looking and feeling your very best.
Different Types Of Teeth Straightening Services Offered At Papandreas Orthodontics
Invisalign
AcceleDent Aura
Surgical Orthodontics
Each person has her own individual needs when it comes to braces or teeth straightening techniques. Whether you prefer traditional metal braces or want to camouflage your braces through Invisalign technology, we at Papandreas Orthodontics specialize in providing all the popular methods of straightening teeth.
If your smile is diminishing your self-esteem and causing you feel uncomfortable with your appearance, please don't hesitate to call the friendly staff at Papandreas Orthodontics today. Using the latest orthodontic technology, we can help you get a smile that will make you look and feel beautiful. For more information about our excellent orthodontist services, please call today and set up an appointment for a free consultation. We promise we will work hard to give you a smile that you can truly be proud to show the world.
Call Papandreas Orthodontics to Schedule Your First Orthodontic Appointment
Dr. Samuel Papandreas provides expert orthodontic care for adults, teenagers, and children at his facilities in:
• Brunswick, Ohio
• North Royalton, Ohio
His patients are fitted with customized orthodontic devices that include:
• Braces – color-matching ceramic or metal devices
• Retainers – worn at night when your braces are removed
• Invisalign aligners – clear plastic devices
• Palatal expanders – worn before your orthodontic treatment begins
You can schedule an appointment with Papandreas Orthodontics to learn about the best type of orthodontic treatment for you and your children to improve your smile correct your dental bite.
A Smile Is The Best Makeup Any Girl Can Wear
Papandreas Orthodontics
3511 Center Road, Suite B
Brunswick, OH 44212
tel: 330-558-9092
***
14200 Ridge Rd
North Royalton, OH 44133
tel: 440-582-8585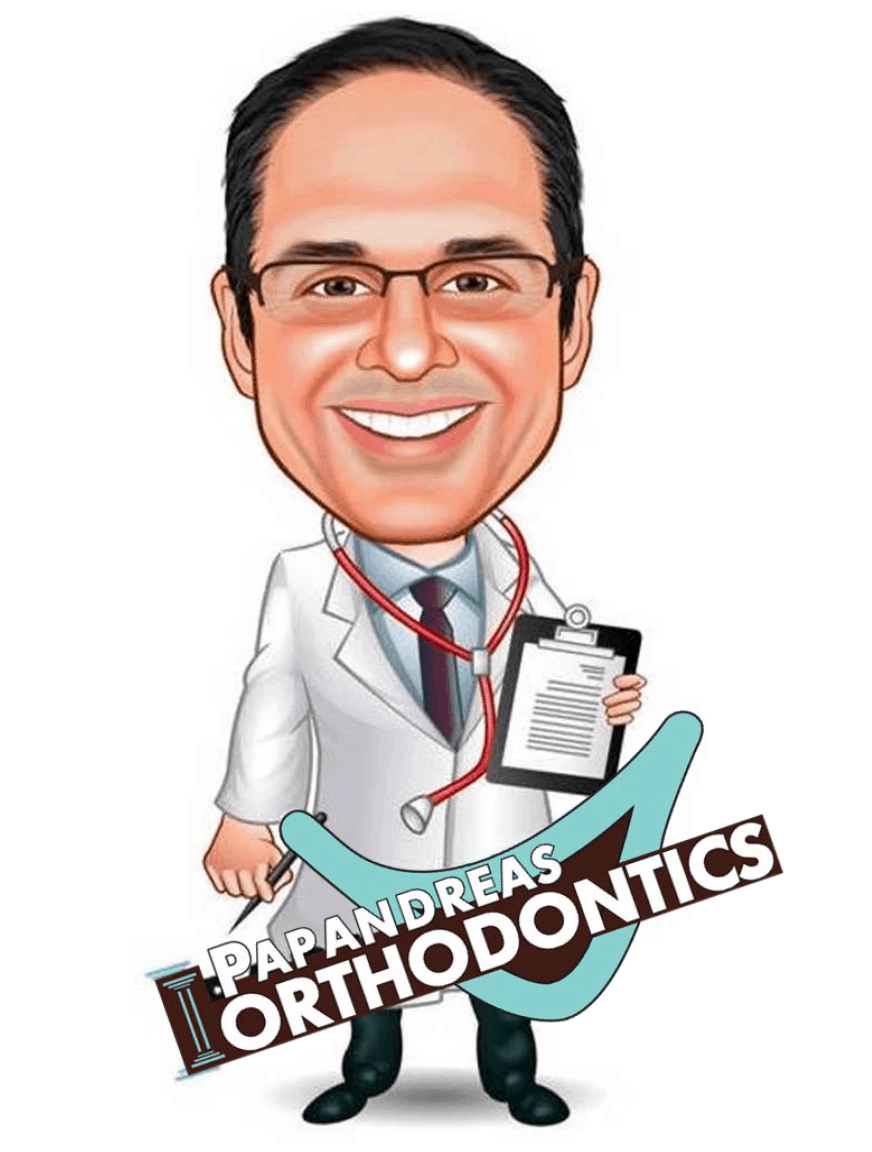 Dr. Papandreas is a member of the American Association of Orthodontists, Cleveland Dental Society, Ohio Dental Association and the Schulman Study Group of top orthodontic practices nationally.
https://drpapandreas.com/wp-content/uploads/2017/04/PapanandreasOrtho4-April2017.png
600
800
Dr. Sam
https://drpapandreas.com/wp-content/uploads/2016/04/logo-dr-papandreas.png
Dr. Sam
2017-05-05 10:00:00
2019-05-04 11:22:40
A Smile Is The Best Makeup Any Girl Can Wear