Last Updated on
Smile at everyone and brighten their day! – Ramana Pemmaraju
Smiling is an important social skill. A bright smile makes other people feel better. People who smile are considered more competent, more trustworthy and more friendly than people who do not smile often. If smiling is a challenge for you, try the following tips.
Practice
Some people have gotten out of the practice of smiling, or they may feel sad as if they had no reason for smiling. You can get back into the habit of smiling by practicing. Try smiling at your reflection as you do your daily grooming. Make it a point to smile at family members and friends. After you practice for a while, smiling will come naturally to you.
Maintain Your Health
It's hard to smile when you don't feel well, so do everything you can to protect your health. Drink plenty of water. Eat lots of fruits, vegetables, and lean proteins. Try to sleep at least eight hours per night. Exercise regularly. And of course, don't forget to brush and floss your teeth twice a day. Following these suggestions will improve your overall health, and when you're feeling at your best, smiling is easy.
Have Your Teeth Straightened
Many people feel too embarrassed to smile because they have crooked teeth. If this is a problem for you, schedule a consultation with an orthodontist. He or she can discuss your options, like using braces or Invisalign to straighten your teeth. You will be relieved to know that braces today are not like the train tracks from your childhood. Modern braces match the color of your enamel so closely that most people can't even tell that you are wearing braces.
Call Papandreas Orthodontics to Schedule Your First Orthodontic Appointment
Dr. Samuel Papandreas provides expert orthodontic care for adults, teenagers, and children at his facilities in:
• Brunswick, Ohio
• North Royalton, Ohio
His patients are fitted with customized orthodontic devices that include:
• Braces – color-matching ceramic or metal devices
• Retainers – worn at night when your braces are removed
• Invisalign aligners – clear plastic devices
• Palatal expanders – worn before your orthodontic treatment begins
You can schedule an appointment with Papandreas Orthodontics to learn about the best type of orthodontic treatment for you and your children to improve your smile correct your dental bite.
Smile at everyone and brighten their day! – Ramana Pemmaraju
Papandreas Orthodontics
3511 Center Road, Suite B
Brunswick, OH 44212
tel: 330-558-9092
***
14200 Ridge Rd
North Royalton, OH 44133
tel: 440-582-8585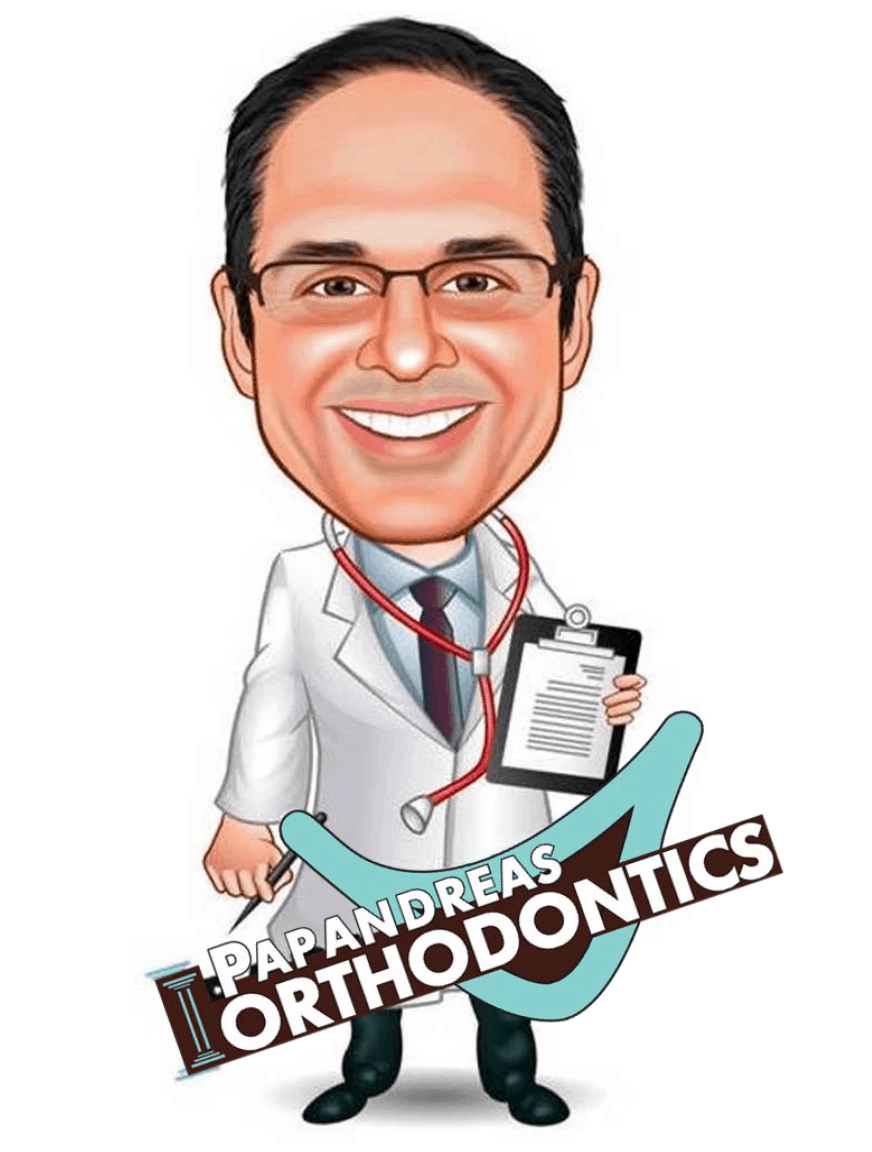 Dr. Papandreas is a member of the American Association of Orthodontists, Cleveland Dental Society, Ohio Dental Association and the Schulman Study Group of top orthodontic practices nationally.
https://drpapandreas.com/wp-content/uploads/2017/05/3.Pap-May2017.png
800
800
Dr. Sam
https://drpapandreas.com/wp-content/uploads/2016/04/logo-dr-papandreas.png
Dr. Sam
2017-05-25 10:00:00
2019-05-04 11:13:34
Smile at everyone and brighten their day! - Ramana Pemmaraju