Last Updated on
The surplus of the heart overflows from a smile ― Charles de Leusse
People often judge our moods by facial expressions. If you smile, everyone will know you are happy, and that makes others happy, too. Unfortunately, many people avoid smiling because their teeth are not as attractive as they would like. They may have broken, chipped, or twisted teeth, or even be missing some, leaving prominent gaps that can be seen by others. The good news is that an orthodontist can repair many types of teeth problems, using braces or Invisalign treatments to move teeth into their correct positions to create a balanced, picturesque smile that anyone will be proud of.
Braces.
The main approach to orthodontic treatment is traditional braces, using wires, metals, and ties. As the gold standard of correct orthodontia, this method is primarily used due to its high success rate.
Invisalign.
Teenagers or professionals, or anyone who is self-conscious about getting orthodontic work may want to consider this exciting option. Removable aligners are nearly invisible to the casual observer and can be removed for short periods for eating or other activities. While not everyone is a candidate for this type of treatment, it can be very effective under the right circumstances.
Retainers.
Following orthodontic treatment, patients will likely need to wear retainers afterward to hold their newly-arranged teeth in place. Sometimes an upper or lower retainer is needed, or both, to maintain the fantastic results of their treatment. Retainers can be removed as needed for brushing and flossing the teeth. Some people may need to wear them only at night.
Call Papandreas Orthodontics to Schedule Your First Orthodontic Appointment
Dr. Samuel Papandreas provides expert orthodontic care for adults, teenagers, and children at his facilities in:
• Brunswick, Ohio
• North Royalton, Ohio
His patients are fitted with customized orthodontic devices that include:
• Braces – color-matching ceramic or metal devices
• Retainers – worn at night when your braces are removed
• Invisalign aligners – clear plastic devices
• Palatal expanders – worn before your orthodontic treatment begins
You can schedule an appointment with Papandreas Orthodontics to learn about the best type of orthodontic treatment for you and your children to improve your smile correct your dental bite.
The surplus of the heart overflows from a smile ― Charles de Leusse
Papandreas Orthodontics
3511 Center Road, Suite B
Brunswick, OH 44212
tel: 330-558-9092
***
14200 Ridge Rd
North Royalton, OH 44133
tel: 440-582-8585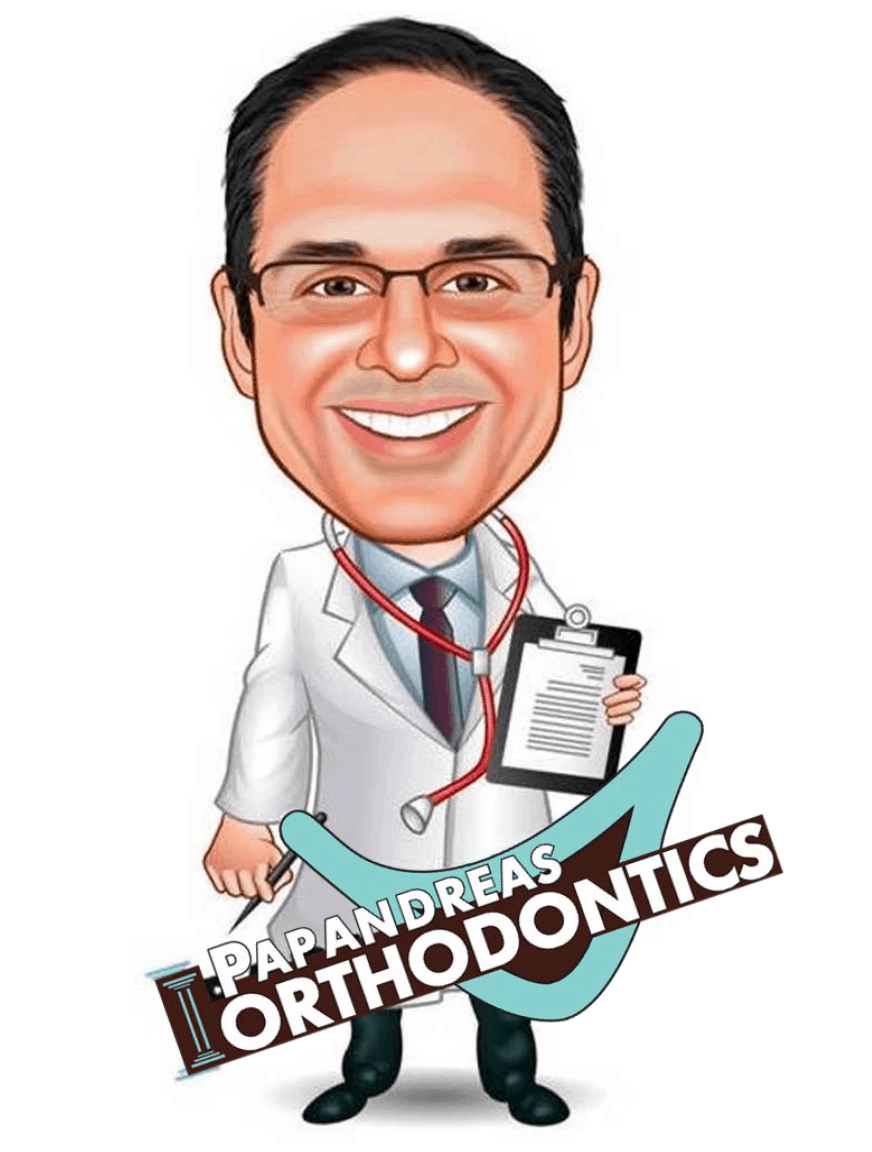 Dr. Papandreas is a member of the American Association of Orthodontists, Cleveland Dental Society, Ohio Dental Association and the Schulman Study Group of top orthodontic practices nationally.
https://drpapandreas.com/wp-content/uploads/2015/09/Papandreas-Orthodontics-Brunswick-Patient-Smiles.jpg
300
450
Dr. Sam
https://drpapandreas.com/wp-content/uploads/2016/04/logo-dr-papandreas.png
Dr. Sam
2017-06-15 10:00:00
2019-05-04 11:11:35
The surplus of the heart overflows from a smile ― Charles de Leusse