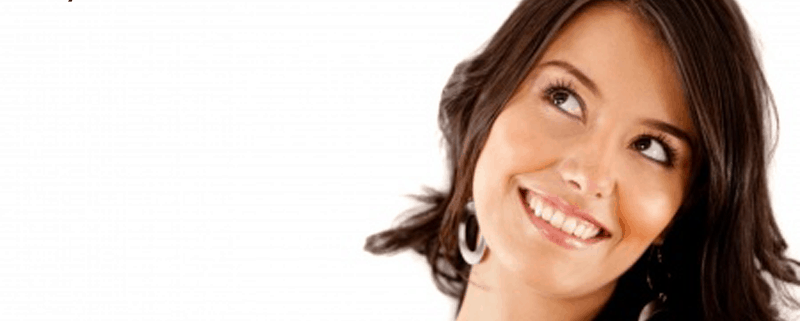 Last Updated on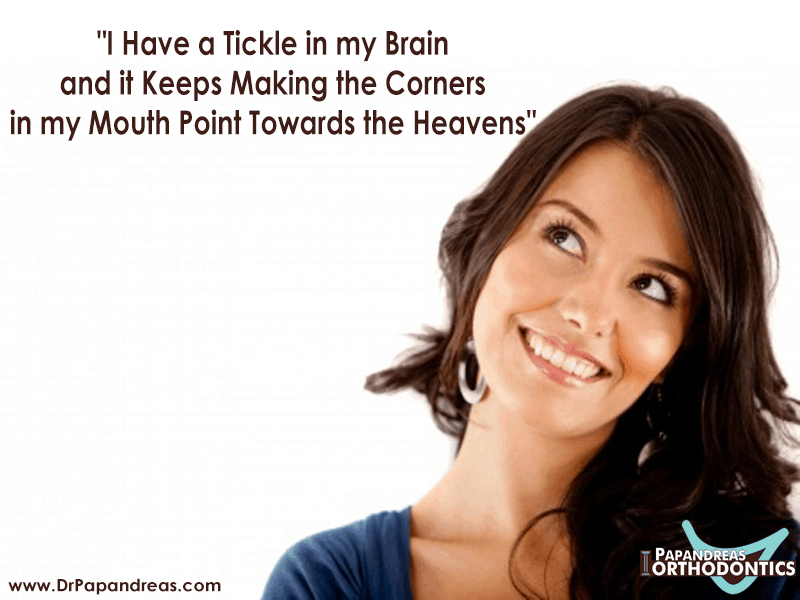 "I Have a Tickle in my Brain and it Keeps Making the Corners in my Mouth Point Towards the Heavens"
Someone who smiles often appears to be a happy person. Just as importantly, their persistent smiles helps others enjoy life a little more, too. On the other hand, someone who seldom smiles or in fact who frowns much of the time can actually keep people away. Fortunately, smiling is easy and comes naturally to many of us when we think pleasant thoughts.
However, some people aren't comfortable smiling, even if they want to, because of their embarrassment over dental issues that detract from an otherwise-beautiful smile. They sometimes hide their mouth with a hand when smiling or even talking to hide what they believe is an unattractive smile. A hidden smile chips away at personal confidence and robs others of the joy of sharing a happy grin.
An orthodontist can change all that by providing effective, affordable treatment that is convenient based on the patient's schedule. From tipped or missing teeth to a noticeable overbite, orthodontic treatment can make a huge difference in how you look and feel, generally within a short period of time. First, a new patient will have a thorough visual exam followed by x-rays and possibly other tests for a comprehensive evaluation. Then, the orthodontist will outline a treatment plan that explains how the corrective process will work. Finally, the patient can make financial arrangements and schedule the first appointment to get started on the path to a completely new smile that will enhance his or her natural features.
Call Papandreas Orthodontics to Schedule Your First Orthodontic Appointment
Dr. Samuel Papandreas provides expert orthodontic care for adults, teenagers and children at his facilities in:
• Brunswick, Ohio
• North Royalton, Ohio
His patients are fitted with customized orthodontic devices that include:
• Braces – color-matching ceramic or metal devices
• Retainers – worn at night when your braces are removed
• Invisalign aligners – clear plastic devices
• Palatal expanders – worn before your orthodontic treatment begins
You can schedule an appointment with Papandreas Orthodontics to learn about the best type of orthodontic treatment for you and your children to improve your smile correct your dental bite.
Papandreas Orthodontics
3511 Center Road, Suite B
Brunswick, OH 44212
tel: 330-558-9092
***
14200 Ridge Rd
North Royalton, OH 44133
tel: 440-582-8585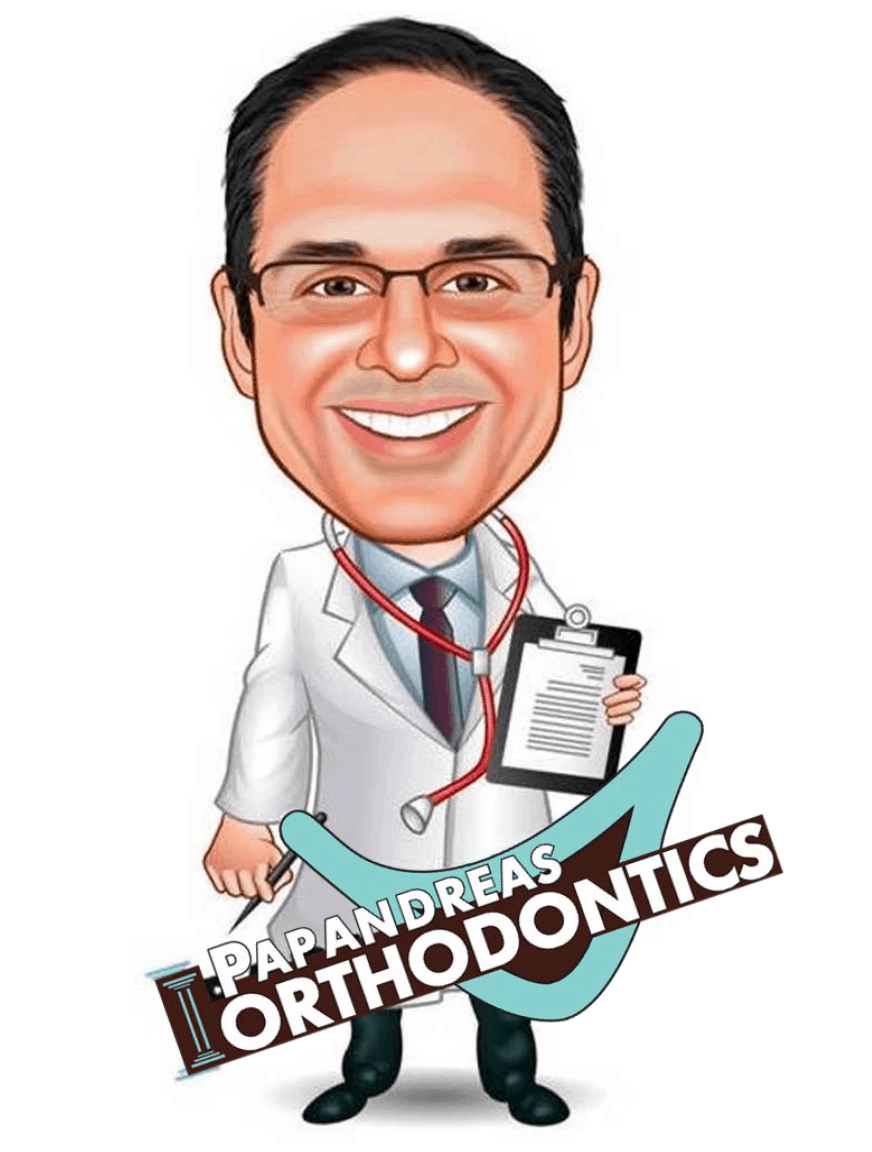 Dr. Papandreas is a member of the American Association of Orthodontists, Cleveland Dental Society, Ohio Dental Association and the Schulman Study Group of top orthodontic practices nationally.
https://drpapandreas.com/wp-content/uploads/2017/02/PapanandreasOrtho2-Feb2017.png
600
800
Dr. Sam
https://drpapandreas.com/wp-content/uploads/2016/04/logo-dr-papandreas.png
Dr. Sam
2017-02-23 10:00:00
2017-05-04 00:29:28
"I Have a Tickle in my Brain and it Keeps Making the Corners in my Mouth Point Towards the Heavens"