How Could It Help Your Child?
An early orthodontic consultation may reveal that it is in your child's best interest to receive a two-phase orthodontic treatment. This approach to orthodontic care consists of two different phases of care – one that occurs early on and the other which takes place as your child gets older. Two-phase treatment offers specific benefits to patients and can enhance the benefits of overall orthodontic treatment altogether.
What Is the Primary Benefit of Two-Phase Treatment?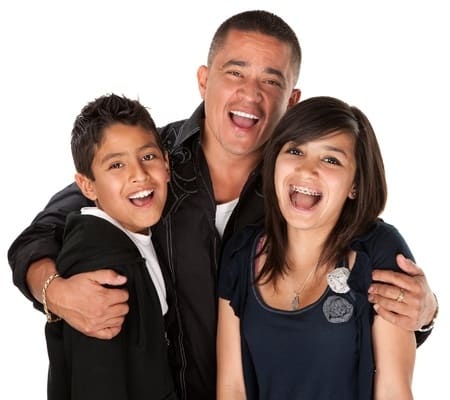 Two-phase orthodontic treatment is a specialized form of orthodontic care that involves straightening the teeth and completing other oral structure changes as a child grows. The primary purpose for completing two-phase orthodontic treatment is to maximize the efficacy of orthodontic treatment altogether and promote healthy and functional results. In most cases, early treatment is an effective way to prevent more aggressive issues before they occur. Likewise, treating concerns early on can reduce the need for more invasive procedures later in your child's dental treatment process.
What Does Phase One Treatment Involve?
Seeking orthodontic treatment for younger children can be overwhelming for some families and parents. But, when it comes down to it, early treatment reduces the need for more aggressive treatment later on. Generally, the goal of phase one treatment is to assist the jaw in developing in such a way as to accommodate all of the permanent teeth that will soon grow in. Additionally, this process focuses on manipulating the growth of the jaw, teeth, and gums so that the teeth of the upper and lower jaws grow and fit together more naturally. Early treatment isn't always necessary; however, seeking an orthodontic consultation for your child at a young age can:
Help the orthodontist create a plan for your child's unique orthodontic needs
Allow the orthodontist to take vital records of your child's teeth and jaw to use throughout his or her orthodontic treatment
Determine if two-phase orthodontic treatment is right for your child
What Comes After Phase One?
Following phase one of your child's treatment, the orthodontist will likely recommend a "resting period". This period allows time for the remaining permanent teeth to develop. During this phase, your child will likely have continued consultations with the orthodontist so that the growth of your child's permanent teeth can be monitored to determine when it is necessary to begin phase two treatment.
What Does Phase Two Involve?
The primary goal of phase two is to move your child's permanent teeth into a desirable location both for function and aesthetic purposes. This phase generally involves full upper and lower braces. Phase two treatment typically lasts anywhere between 12 to 24 months to ensure that all of the permanent teeth are brought into alignment. Following this treatment, your child will likely be required to wear retainers to ensure that the teeth do not shift after treatment is completed.
Two-phase orthodontic treatment is not required for all children. However, in some cases, it is the best option to treat issues early on and prevent the need for more aggressive treatment in later years. If you'd like to determine if your child is in need of two-phase treatment, contact Dr. Papandreas today by calling 330-558-9092 or completing the contact form on our Brunswick or our North Royalton office pages. We serve the local communities of Strongsville, Broadview Heights and Parma, Northeast Ohio.
Two-Phase Treatment
Save
Save