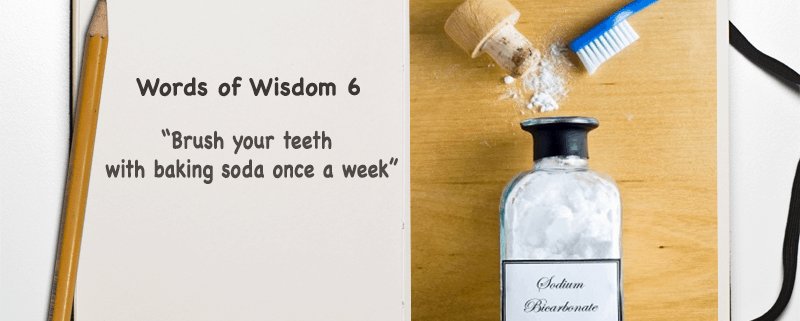 Last Updated on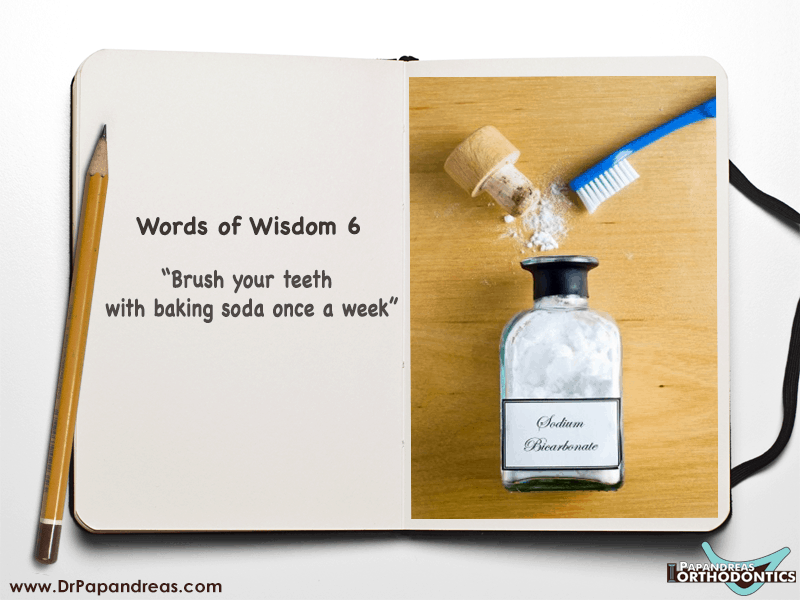 Words of Wisdom No.6 – Brush your teeth with baking soda once a week
While most of us only reach for the baking soda when we're cooking up sweet treats, this common ingredient can actually be used to create a brighter smile. This is one 1950s housewife trick that still remains popular today. For shiny white teeth, using baking soda once a week can give you a perfect smile.
Baking soda can be sprinkled on top of regular toothpaste or used on its own simply by dipping a wet toothbrush into a small container of baking soda. Brush the teeth in small, circular motions for two minutes before rinsing. The particles in the baking soda work to scrub stains and plaque from the teeth for a brighter smile. To make this trick a habit, keep a small container of baking soda in the cabinet next to your toothpaste as a reminder.
Adding this bright smile trick to your weekly routine will give you the clean, shiny smile you've always wanted. Keep it up over the course of a few weeks and you'll see a noticeable difference in the look of your smile. Be sure to recommend this trick to your friends when they notice your beautiful smile, too!
Whether you're preparing for a special occasion or just want a perfect smile, taking care of your teeth is an important part of your daily routine. Using braces or Invisalign can help you achieve the smile you've always dreamed of. While your teeth are being straightened, you can still use this trick to keep them shiny and bright. We recommend using baking soda to brush your teeth once a week to keep them clean and bright for your best smile.
Call Papandreas Orthodontics to Schedule Your First Orthodontic Appointment
Dr. Samuel Papandreas provides expert orthodontic care for adults, teenagers and children at his facilities in:
• Brunswick, Ohio
• North Royalton, Ohio
His patients are fitted with customized orthodontic devices that include:
• Braces – color-matching ceramic or metal devices
• Retainers – worn at night when your braces are removed
• Invisalign aligners – clear plastic devices
• Palatal expanders – worn before your orthodontic treatment begins
You can schedule an appointment with Papandreas Orthodontics to learn about the best type of orthodontic treatment for you and your children to improve your smile correct your dental bite.
Papandreas Orthodontics
3511 Center Road, Suite B
Brunswick, OH 44212
tel: 330-558-9092
***
14200 Ridge Rd
North Royalton, OH 44133
tel: 440-582-8585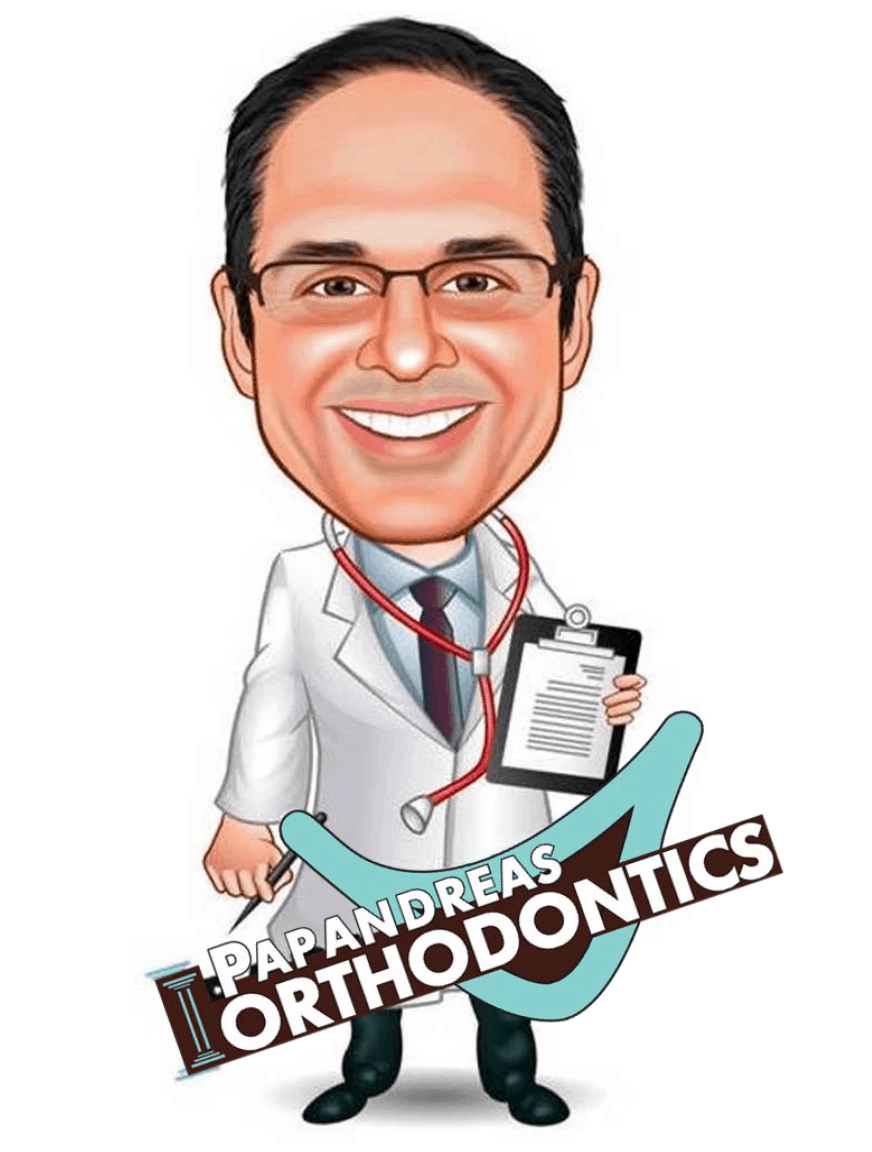 Dr. Papandreas is a member of the American Association of Orthodontists, Cleveland Dental Society, Ohio Dental Association and the Schulman Study Group of top orthodontic practices nationally.
https://drpapandreas.com/wp-content/uploads/2016/12/Pap-6WoW-Dec-2016.png
600
800
Dr. Sam
https://drpapandreas.com/wp-content/uploads/2016/04/logo-dr-papandreas.png
Dr. Sam
2017-01-19 10:00:00
2017-05-04 00:58:37
Words of Wisdom No.6 - Brush your teeth with baking soda once a week