Last Updated on
"If you've put a smile on someone's face today, you've done more good than you know. – Richelle E. Goodrich
Many people in the world desire to "do good" at least once every day. They want to do good for themselves and for mankind. Little do they know that doing good does not require an elaborate task or an expensive gesture. Sometimes, people can find the very best workings of positivity in something as simple as a smile. Richelle E. Goodrich said it all when she pointed out the high significance of a smile. A smile is a powerful gesture that can truly shine a light on the lives of other people.
Why a Smile Is Such a Powerful Thing
A smile is such a powerful thing because it comes from our inner self. When we smile at a person, we project the love, warmth, and positivity that is within our soul onto that other person. Sometimes, we smile at people who are severely hurting, and we make their entire day. Our smile might shine onto them, perk them up and then come back at us and make our day even better. Many people do not realize how much power a good smile has. If you have not done it, try smiling at someone today and see how it makes you and the other person feel.
How to Make a Smile Even More Beautiful
An orthodontist such as the ones at Papandreas Orthodontics can help you to perfect your smile and increase its intensity. If you have an alignment problem, for example, the orthodontist can use Invisalign or braces to correct it. Invisalign is a new system that uses plastic aligners instead of metal braces to produce a similar effect. There are positives to both choices of recovery options. Schedule an appointment today and see one of the practitioners for a recovery plan. You can then shine your beautiful light on people who truly need it.
Call Papandreas Orthodontics to Schedule Your First Orthodontic Appointment
Dr. Samuel Papandreas provides expert orthodontic care for adults, teenagers, and children at his facilities in:
• Brunswick, Ohio
• North Royalton, Ohio
His patients are fitted with customized orthodontic devices that include:
• Braces – color-matching ceramic or metal devices
• Retainers – worn at night when your braces are removed
• Invisalign aligners – clear plastic devices
• Palatal expanders – worn before your orthodontic treatment begins
You can schedule an appointment with Papandreas Orthodontics to learn about the best type of orthodontic treatment for you and your children to improve your smile correct your dental bite.
"If you've put a smile on someone's face today, you've done more good than you know. – Richelle E. Goodrich
Papandreas Orthodontics
3511 Center Road, Suite B
Brunswick, OH 44212
tel: 330-558-9092
***
14200 Ridge Rd
North Royalton, OH 44133
tel: 440-582-8585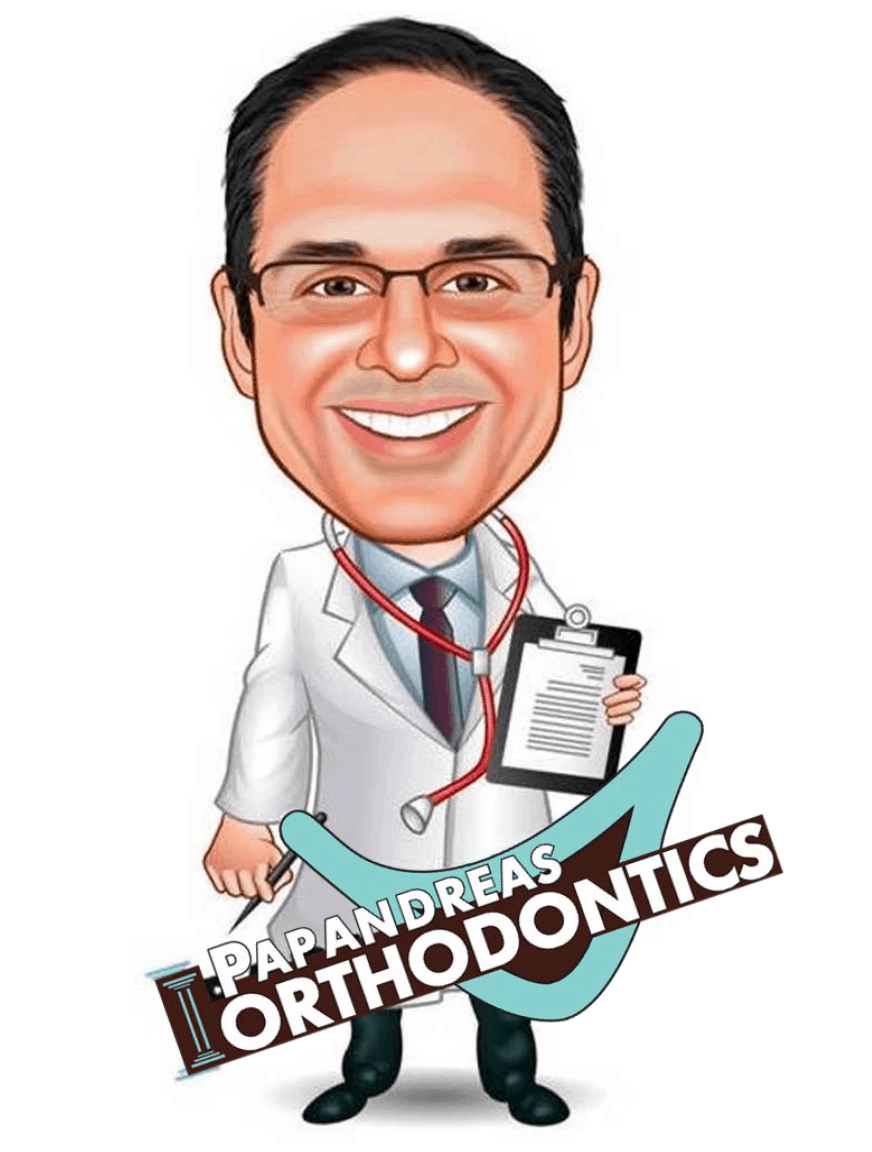 Dr. Papandreas is a member of the American Association of Orthodontists, Cleveland Dental Society, Ohio Dental Association and the Schulman Study Group of top orthodontic practices nationally.
https://drpapandreas.com/wp-content/uploads/2017/05/6.Pap-May2017.png
800
800
Dr. Sam
https://drpapandreas.com/wp-content/uploads/2016/04/logo-dr-papandreas.png
Dr. Sam
2017-06-08 10:00:00
2019-05-04 11:12:26
"If you've put a smile on someone's face today, you've done more good than you know. - Richelle E. Goodrich