How does the
Dr. Papandreas Invisalign® experience work
Dr. Papandreas delivers amazing clinical results while utilizing efficient processes that save you time. The Invisalign system uses a 3 step clear aligner method, and gives your smile a perfect outcome!
Dr. Papandreas specializes in SmartForce® Attachments that gently apply the right pressure for tooth movement perfection. Simply put, treatment is more comfortable, there are fewer appointments and you get a wonderful smile at the convenience of your schedule.​
You only have one life to live
AcceleDent Aura
Our staff can discuss with you the many benefits technology has to offer in orthodontics. One such example is AcceleDent Aura. The AcceleDent Aura is FDA-cleared, Class II medical device makes it easier and quicker than ever to achieve your goals as it only takes 20 minutes per day to apply. Micropulses are effectively delivered to the impacted teeth, and this allows the bone remodeling process to progress up to 50 percent more quickly.
Experience New
Palatal Expander
This treatment helps to allow the upper and lower jaw to fit together harmoniously. Depending on your individual treatment plan, you may be instructed to turn the key to the palatal expander once every day during your treatment. This will help to gradually expand your palate. The treatment must be gradual because the process of widening the upper jaw is a gradual one.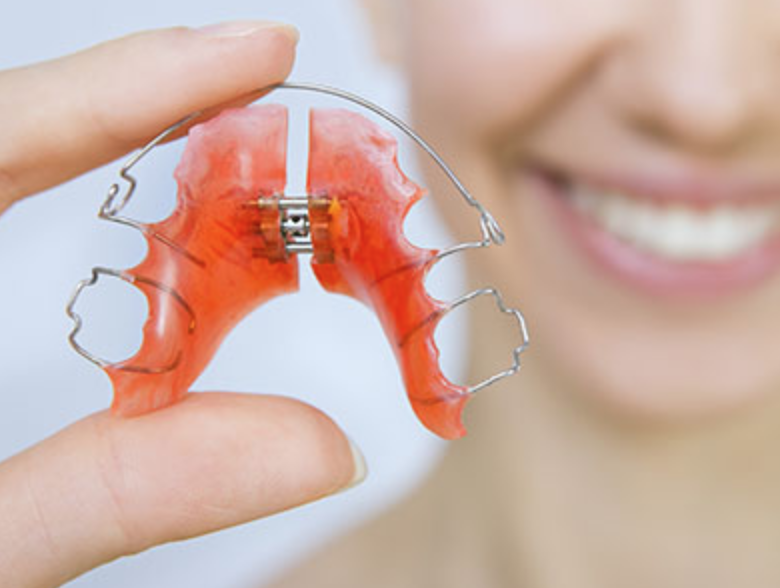 Getting to Know
Your Orthodontic Team
The Papandreas Team is really YOUR Team! We believe that everyone deserves the confidence, joy and quality of life that come with a healthy, beautiful smile. We know that a gorgeous smile has the power to change your life because we see the change it makes in our patients every day. We just can't help it – we're thinking about smiles 24/7/365!
From your first consultation to the day you walk out with your beautiful new smile, we want to be the best part of your day! We know it's a privilege that you have chosen us for your treatment – and it's one we take very seriously.