At Papandreas Orthodontics your comfort and confidence are our top priorities. Our team of highly trained coordinators, chair-side assistants and technicians makes certain that your goal of a beautiful, healthy smile is at the heart of everything we do. We look forward to seeing you!
To schedule an appointment, contact us at: 440-582-8585 or click here to send us an email.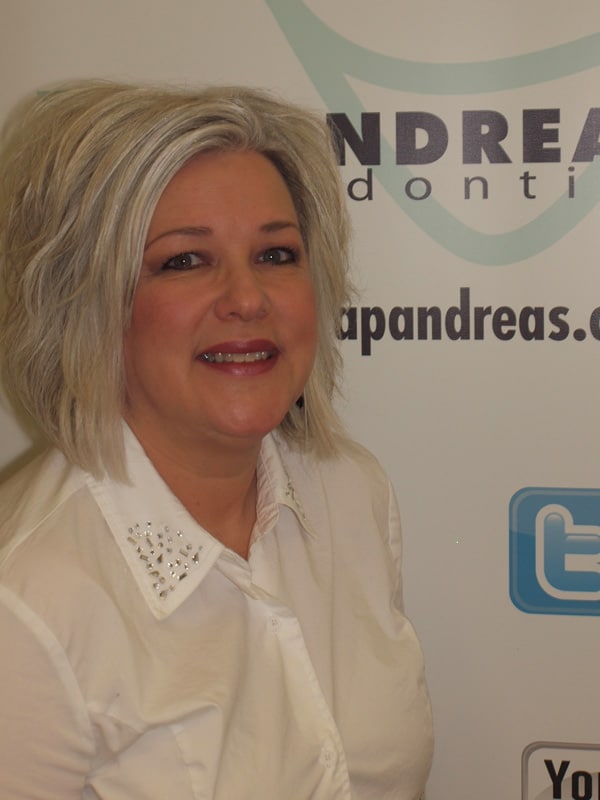 Betsy
Betsy brings a wealth of experience, knowledge and enthusiasm to her role as our New Patient Coordinator. She has been an integral part of the Papandreas Orthodontics team since 2003. She is your personal liaison throughout your entire treatment process.
Betsy truly enjoys making everyone feel welcome and always goes the extra mile for our patients. Her attention to detail is second to none, whether she is meeting with you to discuss our practice philosophy or getting everyone in the spirit of the next holiday with her legendary office décor. Betsy believes that our goal of Spectacular Smiles, Superior Service© begins the moment you step through our doors. Her professionalism and empathy allow us to provide the highest quality of care to our patients and their families.
Betsy lives in Independence with her husband, Zen, and son, Alex. When she is away from the office she loves interior design, painting and spending time with family and friends.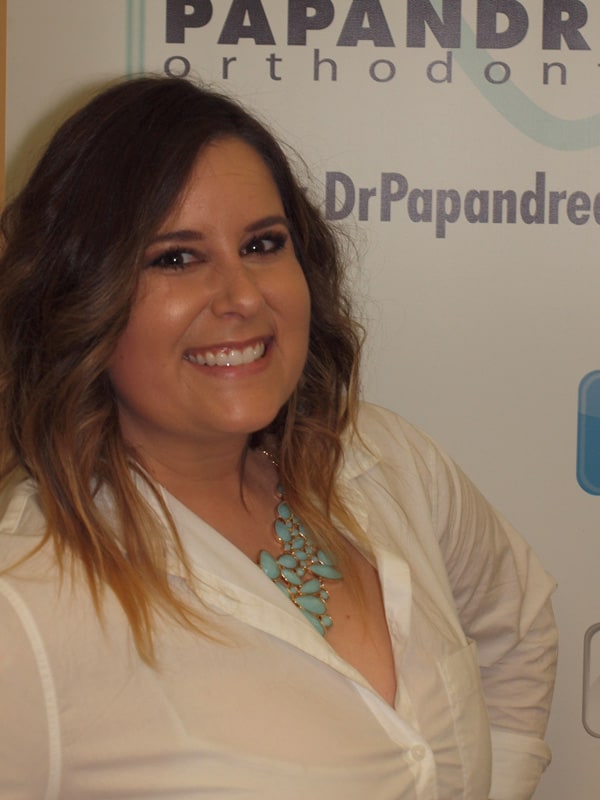 Kristine
Kristine joined the Papandreas Orthodontics team in 2009. She is a graduate of the dental assisting and radiology program at Cuyahoga Community College. As our Clinic Administrator and senior chair-side assistant she makes certain that you are comfortable, informed and engaged throughout your treatment process.
Kristine combines her orthodontic knowledge and skill with warmth and quick wit to instantly put our patients at ease. She relishes the opportunity to get to know our practice families and be a part of their lives. Her focus on empowering confident smiles and increased self-esteem is at the heart of our mission "to provide the highest level of specialty Orthodontics for each of our patients within a caring environment!"
Kristine lives in Berea with her husband, Justin, and their dog, Lacey. Away from the office she loves baking, hiking and camping.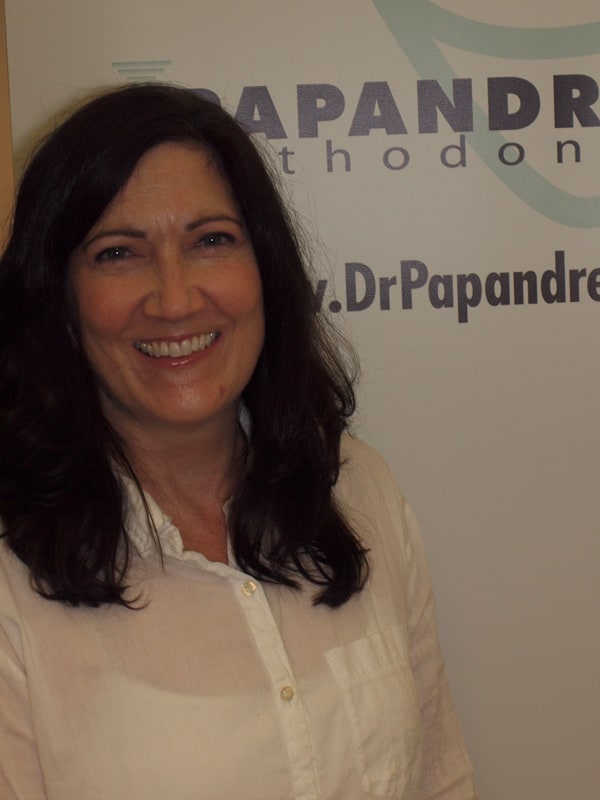 Robyn
Robyn is our Schedule Coordinator. She believes that Changing Lives One Smile at a Time© begins the moment you arrive in our office.
Robyn knows that your time is valuable and wants you to make the most of it during each visit. After 10+ years of experience in a co-operative preschool she has learned how to keep everyone and everything on track! She most enjoys the opportunity to get to know our patients and families from start to finish.
Robyn and her husband are the proud parents of three sons and a daughter.  You may be surprised to learn that she is an avid motorcycle enthusiast. When she is not riding she enjoys relaxing by her koi pond, knitting and watching her daughter's competitive running events.  She also loves spending time with her husband, family and friends.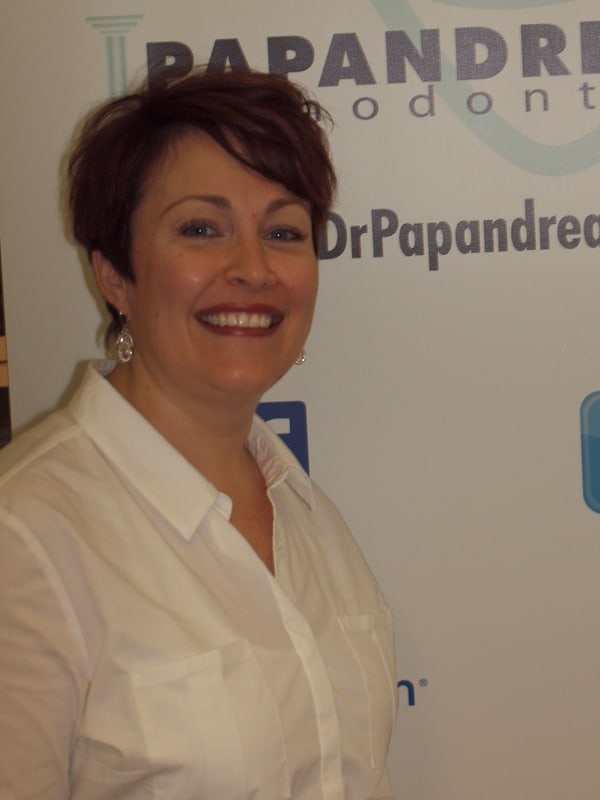 Amy
Amy brings an impressive array of dental experience to our office. As our Financial Coordinator she is eager to spend one-on-one time answering your questions and making each of our patients and their families feel at ease.
Amy's insurance expertise guarantees that you will make the best use of your specific benefits. With or without orthodontic coverage she walks you step-by-step through creative, personalized financial arrangements. Her primary goal is to provide all patients with an opportunity to achieve their own Spectacular Smiles©.
Amy and her husband live in Wadsworth. Her daughter attends Baldwin Wallace University. In her free time Amy enthusiastically participates in animal rescue transports. She also enjoys rock climbing, travel and dining out.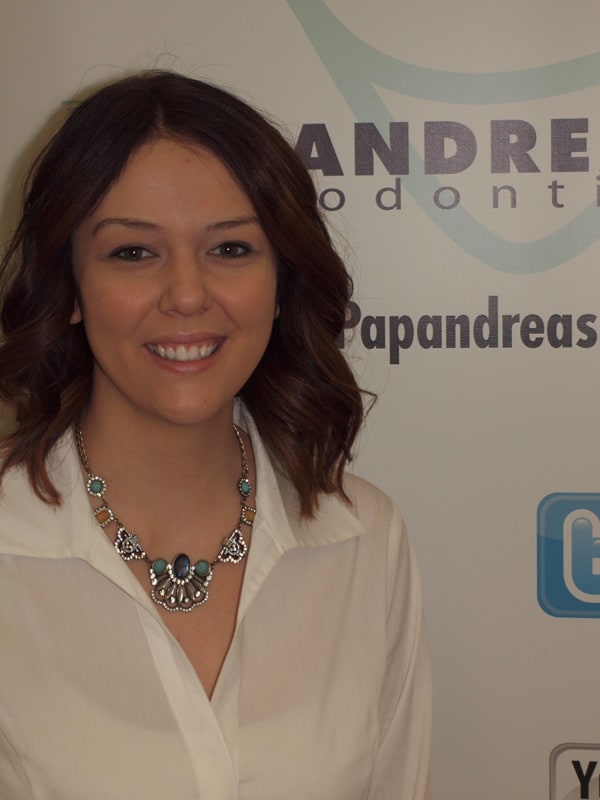 Callan
Callan brings unmatched energy and enthusiasm to our practice as our Laboratory and Records Technician.  She earned her dental assisting certificate and radiology license from Remington College.
Callan says that the best part of being a Papandreas Orthodontics team member is seeing the amazing changes in patients' smiles throughout treatment. She strives to assist each patient in achieving their unique orthodontic goals by providing them with the highest quality appliances and state-of-the-art records.
Away from the office Callan enjoys being outdoors and spending time with family and friends. She also loves working with animals.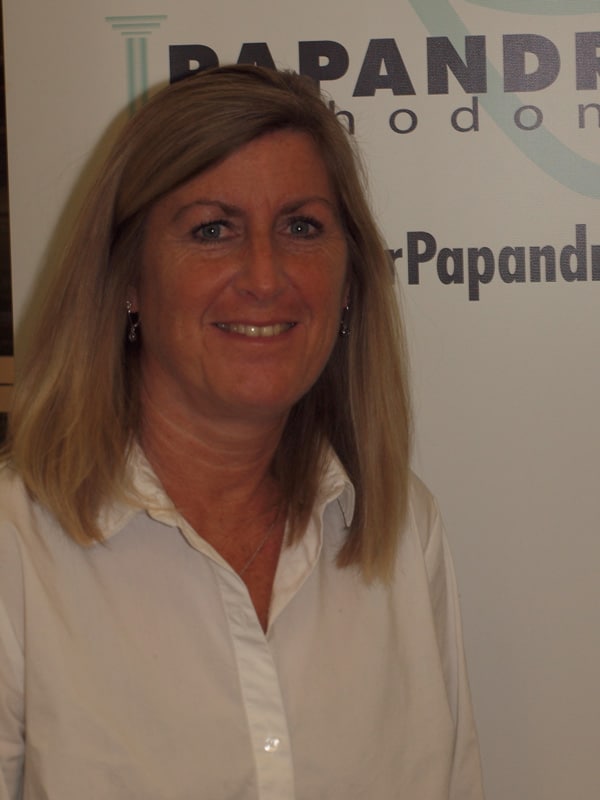 Lynn
Lynn is our Scheduling Coordinator. She brings a degree in Health Service Management and many years of experience in the medical field to our Papandreas Orthodontics team.
Lynn is eager to put her organizational skills to work for you. She makes certain that your scheduling needs mesh seamlessly with your treatment plan to yield optimal results with maximum efficiency. She looks forward to getting to know you and your family throughout your journey to a fantastic new smile.
Outside the office Lynn loves spending time with her three grown children. She enjoys swimming and walking her two Shelties, Koby and Maddie. Lynn is also an avid Cleveland Indians fan!