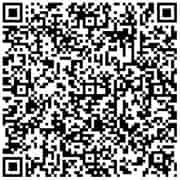 Office Hours:
Monday 8:00am to 12:00pm
Tuesday to Thursday: 7:30am to 6:00pm
Friday: closed
Saturdays: open on select days

To get driving directions to our North Royalton office location, click on the map below and enter your current location.
For other questions please send us a message using the contact form below.
We are committed to continuously improving access to our goods and services by individuals with disabilities. If you are unable to use any aspect of this website because of a disability, please contact 440-582-8585 and we will provide you with prompt personalized assistance.
Take an Office Tour
About North Royalton, OH
The Superstars of New Royalton, Ohio
North Royalton, Ohio. You may call it home, but do you know about its storied history? Just 15 miles south of Downtown Cleveland, North Royalton has all of the conveniences of a big city, but with a population of only about 30,000 people, it still has a laid back, small town feel.
One of the most famous residents of our lovely city is footballer Michael Nanchoff. This 26-year-old first played soccer at Walsh Jesuit High School before joining the team at the University of Akron. When he was recruited in the first round of the 2011 draft, he helped the University set a record for the most players drafted in the first round. Today, he plays for the Portland Timbers.
Another celebrity of Cuyahoga County is not a person at all. In fact, it is our library system, the busiest per-capita in the country. The local branch hosts a number of family-friendly activities, including story times for children of all ages. This summer, they're hosting movie nights where they'll show films such as Guardians of the Galaxy, providing technology-training classes, and giving teens volunteer experience.
Another local gem is the Parma Medical Center. The hospital has always employed physicians and nurses who are recognized across the country as some of the best in their fields, and the Medical Center plans to add more great services for patients in the future. In fact, they just announced that a 52,000 square-foot, $28 million, outpatient health center and freestanding emergency department will be built.
The region is known for its nationally renowned medical personnel, and a fresh face has joined their ranks. There's a new orthodontist in Royalton, Dr. Samuel G. Papandreas. He is originally from Cleveland, so he is familiar with and proud of the area.
He attended Loyola University School of Dentistry, a program that is considered one of the best in the nation. There, he ranked first academically in his class for four years in a row. He also racked up a number of academic honors while he was there.
Dr. Papandreas combined his engineering and dental background while at Baylor University where he earned his specialty degree in orthodontics. As a professional, he was designated a 2014 Elite Provider by Invisalign, and is now a Platinum+ Invisalign Provider, which means he was in the top 1% of all providers. For those who don't know, Invisalign is an alternative to braces. The removable aligners are nearly invisible, which makes it a less obvious and more comfortable alternative to braces.
This new orthodontist in Royalton offers another unique alternative. He and his expert staff offer iBraces. These are placed behind your teeth so that no one can see them. This is a particularly good option for adults, athletes, and musicians who play wind instruments.
Welcome the newest orthodontist in Royalton and contact him for a free orthodontic consultation. Your smile is the first impression others get, so let us help you make it a great one.