In the old days the Cleveland Marathon headed due west out of downtown. When we moved to Lakewood in the early '70s the folks would enjoy runners passing by our home on Lake Rd for the better part of a Sunday. With Dad's recent passing and Mom unsure of our home's future… it's time to run my first and only marathon.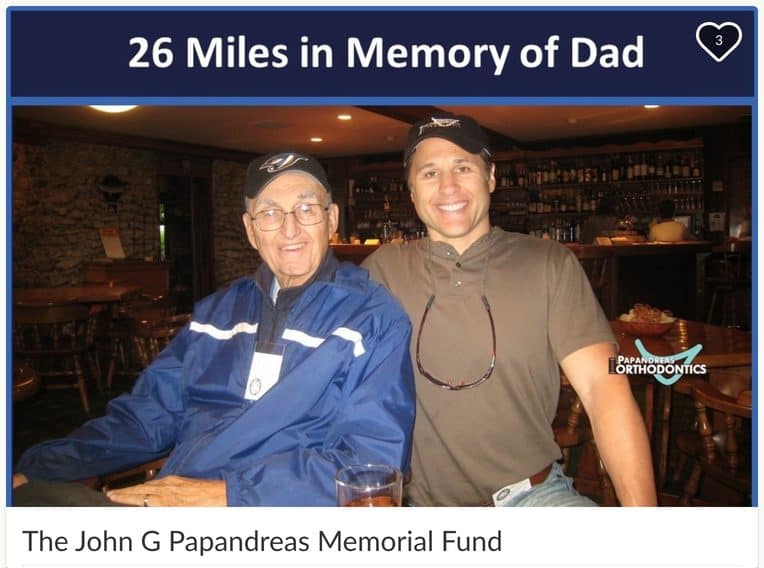 This year the classic course is back and my inspiration will be the 'homestretch' where I pass our home outbound at mile 16 and inbound at mile 18. I know Mom (at her current Westlake residence) and Dad (wherever he is boating on the water) will be cheering us all on.
I am no runner, finishing is not a foregone conclusion and hence I'm asking for some added motivation by you with an all or nothing wager. Support me with a $1/mile commitment (or more:) totalling $26. One hundred percent of all proceeds will go to Dad's parish of St. Demetrios Greek Orthodox Church in Rocky River, Ohio in his memory. Either I make the 26.2 miles and hoist a medal or all your dollars are returned multiplied by 2.
The run is this Sunday May 19th. There are no current Vegas odds available on this wager, you should know I have never run a full but have run a half marathon long ago and very slowly, I have trained for 8 weeks, I have 7 hours to finish, I don't like losing money, your maximum return is limited to $1k, and St Demetrios is a great cause! Help me to the finish.

26 Miles in Memory of Dad