How to Deal with Orthodontic Emergencies. We've been there before. Part of the orthodontic treatment is understanding that emergencies happen. This guide will help you know what to do if you or your child runs into any of these issues. In this post, we'll show you how to deal with orthodontic emergencies. Let's get started.

Discomfort
Getting new orthodontic hardware can be a somewhat uncomfortable experience. It can also be worrisome for a parent since we never want to see our child in pain. Typically, the discomfort can be alleviated with over the counter pain relievers like acetaminophen or ibuprofen. Patients may also feel discomfort during monthly adjustments. This is also normal and can be treated in the same way.
Irritation or Sores
This common issue is one of the complaints most often heard by Orthodontists. As your mouth grows used to having braces or other hardware, spots of irritation can develop. You can apply orthodontic relief wax directly on the metal that is causing the pain. It will act as a cushion and protect the sensitive area from further irritation while allowing the skin to heal. At the next appointment, be sure to let us know of any areas causing irritation. We will do our best to fix the underlying issue, so you can smile more comfortably.
Loosened Wires
Eating certain foods or even trauma to the mouth could possibly cause a wire to become loose. If this happens, it's usually best to call us and make an appointment to be seen at your earliest convenience. However, we understand that it isn't always possible. If you must clip the wire do so as a last resort. Be sure to cut it carefully with clean clippers or small, sharp pliers that have been sanitized with rubbing alcohol. Give us a call so you can come in for assistance and to replace the wire.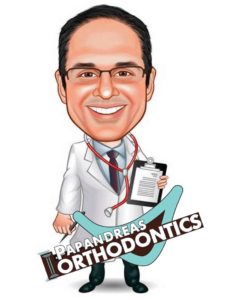 Protruding Wires
Occasionally a wire may work itself out and irritate your child's mouth. Using a Q-tip or a pencil eraser, gently push the end of the wire so that it rests flat against the tooth. If you are unable to move the wire or it is still irritating the sensitive skin, you can cover it with orthodontic relief wax to act as a buffer between the wire and skin. Call us as soon as possible so that we can get you in to be seen.
Loosened Brackets
Occasionally a bracket can loosen or even become dislodged. Once again this is a situation where we would like you to come in as soon as possible so we can correct the issue. If you aren't able to come in right away, the bracket can be removed and kept at home until you can bring it in with you to your next appointment. Being careful while eating hard or sticky foods and wearing the proper protective mouth equipment during sports can help lower the risk of this issue.
Swallowed Appliance
Accidentally swallowing part of your braces is extremely rare. It is also a true emergency. Swallowing any component of your orthodontic equipment is serious as it could impair breathing or restrict an airway. If you are unable to reach your orthodontist or the office, it's best to head to the nearest emergency room to receive treatment.
Safer Options are Available
Invisalign continues to gain in popularity for many reasons, including the fact that it is less likely to result in many of the orthodontic emergencies mentioned. Since Invisalign is almost invisible and not composed of metal, many problems have been eradicated entirely. There are no metal pieces to loosen, break off, or be accidentally swallowed. The Invisalign appliances are typically more comfortable, causing fewer issues of discomfort in our patients. For more information, please visit us at drpapandreas.com or call to make an appointment with Dr. Papandreas and his team
Quick Tips
1. When in doubt, give us a call.
Remember that we are always here to help. No emergency or concern is too small or strange to contact us. Chances are we have dealt with that issue before, several times. We want everyone to be as comfortable and pain-free as possible because we think of our patients as family.
2. Make an emergency kit to keep handy.
Things to include:
Orthodontic relief wax
Floss
Q-tips
Pencil eraser
Topical anesthetic gel or paste, like Orajel
The number and office information of your orthodontist
3. Be sure to give our office number and contact information to teachers, babysitters, and family members in case of an emergency. 
Anytime you face an orthodontic emergency big or small, just remember these tips, and give Dr. Papandreas a call.
Call Papandreas Orthodontics to Schedule Your First Orthodontic Appointment
Dr. Samuel Papandreas provides expert orthodontic care for adults, teenagers, and children at his facilities in:
• Brunswick, Ohio
• North Royalton, Ohio
His patients are fitted with customized orthodontic devices that include:
• Braces – color-matching ceramic or metal devices
• Retainers – worn at night when your braces are removed
• Invisalign aligners – clear plastic devices
• Palatal expanders – worn before your orthodontic treatment begins
You can schedule an appointment with Dr. Papandreas and his team to learn about the best type of orthodontic treatment for you and your children to improve your smile correct your dental bite. Orthodontic emergencies are no problem for this office.
Which tip will you try first???
Either way, let us know by leaving a comment below right now and continue the conversation.


Papandreas Orthodontics
3511 Center Road, Suite B
Brunswick, OH 44212
tel: 330-558-9092
How to Deal with Orthodontic Emergencies in 2020 | FAST FACTS