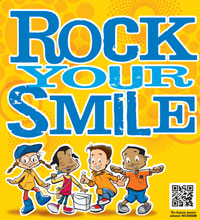 Each February, the American Dental Association (ADA) sponsors National Children's Dental Health Month to raise awareness about the importance of good oral health. Dr. Samuel Papandreas supports the ADA in their efforts.Whether you're a member of the dental team, a teacher, or a parent, teaching kids how to develop good habits at an early age will encourage good dental health over a lifetime. As dental professionals at Papandreas Orthodontics, we also encourage parents to begin at an early age scheduling regular dental visits to give your child the best start possible.
Attached are some fun activities you can use to engage kids of all ages regarding dental health. Download Here
February is also National Pet Dental Health Month.
Did you know that human toothpaste can irritate your animal's stomach? Watch this video on proper oral hygiene for your pet's teeth.