An orthodontist is as good his skill set. Some are better than otrhers. Some have more experience, a wider range of expertise, use newer and less invasive methods, and some just take more time to make sure the process is going as planned. Finding someone to do great orthodontic work doesn't have to be stressful, though, even though it is a huge decision to make. As long as you know the signs of a good doctor and check for all of them, you will feel comfortable with the one you choose.
People Also Ask
How do I know if I should be a good orthodontist?
How do I choose an orthodontist?
What is the best insurance for braces?
What is a board certified orthodontist?
9 Signs of a Good Orthodontist
They are Good at Talking to Kids.
While orthodontic treatment is sometimes provided for adult, children are more commonly the ones receiving treatment. With this being the case, a good orthodontist will be good at talking to kids. They'll discuss the treatment options with the children since it is their mouth getting the work done, as well as with the adult. They will never act as if the child is not in the room. Also, they will also explain things so that the child can understand and ask questions if they need to.
A Good Orthodontist Communicates Well.
Not only will the orthodontist explain every part of the treatment and payment options, but they will also listen to any concerns or questions the patient has. They will make sure to answer the question thoroughly and make sure that everything was covered. A good doctor will also communicate when any part of the treatment plan has to change, or what should be done at home to make the process go more smoothly.
They Have Good Reviews Online.
Testimonials from other customers is a sure way to see if a doctor is good at providing orthodontic treatment. If there are many positive reviews, you can feel more comfortable about that specific doctor. Bad reviews will also be posted online, and those will allow you to see any issues previous customers have had with that doctor.
Their Office Staff is Friendly and Knowledgeable.
The office staff can tell you quite a bit about a doctor. If the staff is friendly and knowledgeable, you can assume that the doctor is well-respected and good at his profession. However if the office staff seems rude, grumpy, and don't know much about what is going on, there is a lack of communication and, possibly, a lack of respect for that doctor.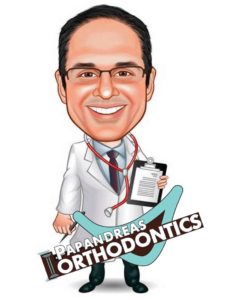 They Continuously Expand Their Expertise.
Good orthodontists will always continue their education and learn the most up-to-date information. They will always seek ways to make the treatment process easier, quicker, and less painful.
Doctors who are always expanding their expertise will offer up to date treatment methods. Up to date treatments will be ones that use the newest equipment and methods for orthodontic treatment. The treatments provided should be listed on their website and a quick internet search of the treatment options offered will likely tell you if it is up to date.
They Will Offer a Complimentary Consultation.
At a good doctor's office, a Complimentary Consultation will always be offered. This gives the patient the chance to meet the doctor, hear their options and treatment plans, how much the treatment will cost, and ask any questions they might have. The customer shouldn't be pressured to make a choice that day, as it is a huge decision that may require more research or thinking.
A Good Orthodontist Shows humility.
Good orthodontists never try to make themselves look good. Instead, they tell you how they can make you look good and feel good. They will strive to make the patient more comfortable during the process, and do whatever it takes to help the patient relax.
They Have Availability in Case an Emergency Comes up.
With orthodontic treatment, emergencies do occur. Brackets may break or fall off or separators may come loose. You may run out of rubber bands for the braces, or you may have something else that requires quick attention in order to keep the treatment process moving along. When these things happen, a good doctor should have availability to have you come in and get the problem fixed. If the doctor doesn't offer that, the treatment plan could be pushed back, costing you more money and causing other problems with your teeth or jaw.
They are Upfront About the Treatment Plan and Cost.
Good doctors don't beat around the bush on what the options are or what the treatment will cost. They will be upfront about what treatment needs to be done if you have any other options, what the treatment plan will look like, how long it will take, and what the total cost will be. Payment plans may also be offered at this time. A good doctor will never sugar coat the treatment and cost, and they will also never lie about the time taking longer or costing more than it really will.
Treatments Provided by Dr. Papandreas
As an expert orthodontist, Dr. Papandreas offers traditional braces and Invisalign. He also uses AcceleDent Aura, which speeds up the treatment process and makes it more effective. Dr. Papandreas even does surgery right in his office if it is necessary, saving the patient from having to make an appointment with another doctor.
Before getting actual braces on their teeth, Dr. Papandreas offers his patient's dentofacial orthopedics. Dentofacial orthopedics works to correct the alignment of the jaw before brackets and wires are put in place. This allows the actual teeth alignment process to happen more quickly and be more efficient. It also prevents facial abnormalities and the need for jaw surgery later in life.
A Complimentary Consultation Awaits
Finally, if you are looking for a good orthodontist that offers all 9 of the tips suggested above, send a message or call Dr. Papandreas's office. Accordingly, he has two offices in Ohio. One office is in North Royalton and the other in Brunswick. With five star ratings for both offices, you are sure to get exactly what you are looking for.


Like what you read? Comment below or CLICK on an APP LOGO to follow us and share the conversation
Papandreas Orthodontics
North Royalton Location
14200 Ridge Rd
North Royalton, OH 44133
tel: 440-582-8585
9 Signs of a Good Orthodontist (EASY READ)