Firstly, an orthodontist is a highly specialized professional who focuses on preventing, diagnosing, and correcting misaligned teeth and jaws. This dental specialist helps patients improve their oral health through orthodontic treatment designed to align teeth and improve bites with the help of corrective appliances and braces.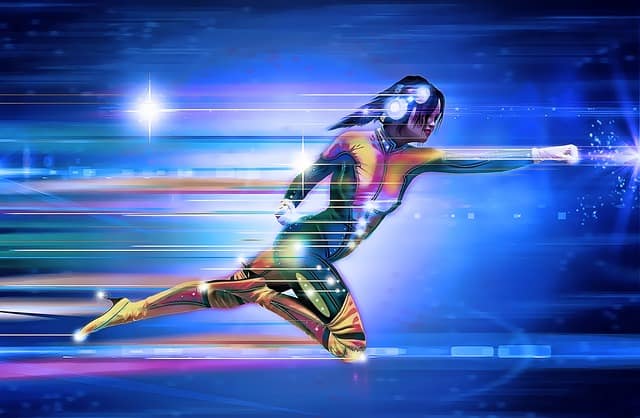 Let us Speed up Treatment
The primary goal of orthodontic treatment is to alter any defects of the teeth that may have an impact on the general appearance and personal self-confidence. Not only does orthodontic treatment help correct teeth and jaws, but it can also help prevent certain health issues related to bad teeth. While parents usually seek treatment for children and adolescents, adults can also benefit from orthodontic therapy.
Because misaligned teeth that may include bite issues or overcrowding can also cause problems with an increased risk of tooth decay and serious periodontal disease, a person's quality of life may suffer. Proper orthodontic treatment from a professional can help address and manage these issues at various stages of life. Most orthodontic treatment involves several different types of orthodontic appliances that are designed to address different issues. It is designed to address either dental replacement only, alter, or modify facial growth. Treatment and therapy may include several types of appliances or devices that speed up treatment.
Braces
Firstly, the most common treatment appliances are braces, which apply gentle pressure to move or straighten teeth. Most braces work by using brackets and bands that work like anchors that have archwires tied to them to move the teeth in the right direction. Braces are used for a number of issues such as crossbite, underbite, overbite and to move teeth that are improperly spaced. They do have to be adjusted regularly to assure the expected result. Braces of the past were not very attractive, but in recent years, patients can choose from smaller ones in bright colors and designs that make them more appealing.
Clear Aligners
These aligners work like braces, but they do not use wires or brackets. They are computer generated polymer trays that are intended to move teeth only slightly each time a new one is inserted. They are almost invisible. All of these aligners are custom built for a particular patient.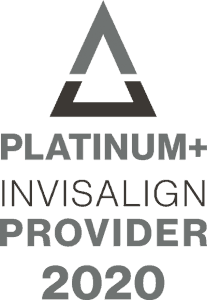 Read on…There's More…
Space Maintainers
Orthodontic treatment sometimes includes using space maintainer made of a combination of acrylic and metal. Hence, this is mainly for kids who may lose their teeth prematurely and is used to prevent the teeth from shifting to fill in the gap created by the missing teeth or teeth.
Jaw Splints
Appliances such as splints may be used in some patients with jaw disorders that result from misalignment. These appliances are normally used for patients who suffer from temporomandibular joint problems.
The Reality of Orthodontic Therapy
Even though children and adults realize the importance of beginning orthodontic treatment for improving their dental health, appearance, smiles and overall feelings of self-confidence, there is a reluctance to begin therapy. Realizing that the treatment will take anywhere from 18 months to three or four years is difficult to hear. For teenagers, this represents a significant amount of time in the lives.
Even adults are concerned about the amount of time they will have to wear braces or other orthodontic appliances, but the good news is that there are ways to speed-up treatment. These treatments can even help improve the effectiveness of other devices. This represents a proactive approach to traditional orthodontic therapy. These accelerated treatments are specifically designed to increase the rate that teeth move with braces. In conclusion, this acceleration action speeds up the time it takes to achieve positive results from wearing braces.
Speed Up Treatment Orthodontic Appliances
These speed up treatment devices can be used alone or in combination with traditional orthodontic appliances to help shorten the amount of time a patient needs to undergo orthodontic treatment. The use of additional appliances may speed-up your treatment.
Many patients who want to achieve quality results, but do not want to wait several months or even years for a successful conclusion, prefer the use of these appliances. Many of these are new in orthodontic treatment while others have been used successfully for several years.
……..Photobiomodulation therapy is an orthodontic treatment is used to help reduce inflammation and repair tissues. The orthodontist uses a laser light on the patient's teeth for a few minutes every day to help increase blood flow to the jaw and gums. This procedure helps accelerate treatment as it allows more rapid tooth movement. This technology is enabling quicker and better results for most patients. It is used along with other therapies to help accelerate the treatment process.
……..Self-ligating brackets work much like standard braces, but the main difference is that archwires are secured with a spring that acts like a door instead of an elastic band.
……..MicroPulse appliances are not used independently as self-ligating brackets are. A microPulse appliance works with other orthodontic appliances to help speed-up your treatment. These appliances are designed to use regulated pulses or vibrations that work efficiently to aid in bone remodeling. Thus, this appliance resembles a mouth guard used in sports and sits on the teeth or brace for short periods.
Finally, some of the benefits derived from this new technology include enjoying a greatly reduced amount of time required for orthodontic treatment. Estimates show that the treatment time is reduced by up to 50 percent for some patients. Both kids and adults find it easy to use.
Now What?
Because orthodontic issues can have a major effect on a person's quality of life, orthodontic treatment and devices that speed up treatment is the logical way to address these issues. Thus, the first step parents can take to improve their children's oral health and their own is to choose the right professional. Accordingly, research shows that there is a vast difference in the type of care offered by orthodontists. Truly, every parent wants to ensure that their child receives the very best treatment from a highly qualified professional. One who is dedicated to providing the best treatment in the shortest amount of time.
Contact Dr. Papandreas and his professionals at Papandreas Orthodontics for an appointment.
Like what you read? Comment below or CLICK on an APP LOGO to follow us and share the conversation
Papandreas Orthodontics
North Royalton Location
14200 Ridge Rd
North Royalton
OH 44133
tel: 440-582-8585
Devices that Speed Up Treatment (Explained)