Living close to Cleveland means that most events and festivals take place there. Since North Royalton and Brunswick are 11 and 18 miles respectively from Cleveland, you only have a short jaunt into town to see some cool things. You already know these things, so now you need to know that we've got a great list of local events and festivals to share with you. Get out your calendar and note of these cool things to see and do. In this post, we'll show you what you can get up too in North Royalton and Brunswick, OH in 2020. Let's get started.
North Royalton Events And Festivals
There's so much going on in North Royalton and Brunswick, OH. Find out what's on in 2020 below.
February
Brite Winter. February 22, 3 pm to midnight at West Bank of the Flats. Dance along with fellow North Royaltonians as they dance all night to 40 plus musical acts of all kinds. The event is free, but a $10 donation is suggested to get a ticket.
The Mac and Cheese Throwdown 2020. February 29 at 12 noon to 3:30 pm at the Cleveland Public Auditorium. Can you swallow three pounds of mac and cheese in 30 minutes? Adam Richman would love this! The alternative is taking all day to sample the 30 mac and cheese dishes by the restaurants in Cleveland, a couple of alcoholic (or not) drinks, plus your vote as to who's got the best mac and cheese. Kids five and under eat free while you'll pay $30 for general admission and $50 for a VIP ticket.
March
Chocolate Fest Cleveland 2020. March 14 from 5 pm to 9 pm at Lago Custom Events. There will be plenty of food, drink, and oh, yes, chocolate at this most delicious festival. Tickets are $30.
Winter Craft and Vendor Show. Also on March 14 from 10 am to 3 pm at the Holiday Inn Canton. Over 40 crafters and vendors will ease you into spring with their wares. Free to attend. Donate a child's book and receive a free gift.
April
Easter Spectacular. April 4 from 10 am to 3 pm at the Holiday Inn Canton. Join over 40 vendors and shop for the holiday as the kids enjoy an Easter egg hunt. Free to attend. Donate a child's book and get a free gift.
A Taste of Urban Vision. April 18 from 2 pm to 6 pm at Urban Vision in Akron. An international food festival gives you a chance to sample cuisines from all over the world, hear interesting lectures, and enjoy live performances. Don't forget the raffle! Tickets are $5 in advance and $10 at the door.
May
Ladies Night Out Mother's Day Special. May 7 from 5 pm to 8 pm at the Gateway Event and Conference Center in North Canton. Moms, it's your night, so come with us and get pampered, or grab a gift for your mother, or both. Free to attend.
Cleveland Asian Festival. May 16 and 17 at Payne Avenue and E. 27th Street in Cleveland. Food, entertainment, fashion show, pop dance competition, vendors, eating competitions, and much more will give you a good idea of what Asia has contributed to North Ohio. Free to attend.
June
Hot Air Balloon Festival at Debonne Winery. June 7 from noon to 11 pm and June 8 from noon to 8 pm at Debonne Winery in Madison. Food, music, and of course, wine and beer will be available. Depending on weather conditions, you might get to ride in a balloon. Parking tickets are required from Eventbrite or the winery for each day.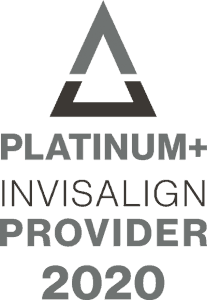 Landmark Brunswick Events
February
The Princess Ball. February 22 from 3 pm to February 23 at 10 am at Spring Hills Suites by Marriott Solon in Solon. This is an overnight experience for your little princess. She'll enjoy the Princess Ball with Belle and Ariel, stories, musical performances, princess movies, late-night swimming, pictures with the princesses, food, and a hot breakfast buffet. Tickets are $209 all-inclusive.
March
If you'd care to step out of Ohio for some fun, step into Essex ON for the Homestead's Boastworthy Beard and Moustache Competition and stay over for the Backyard Maple Syrup Producers' Contest on March 7 from noon to 1:30 for the Beard Competition and from 12:30 to 2:30 on March 8 for the Maple Syrup Contest. Both events are free to attend, but if you're a contestant, check out the regs.
April
Cleveland Career Fair. April 8 from 11 am to 2 pm at DoubleTree by Hilton Hotel Cleveland East Beachwood in Beachwood. Are you thinking of switching up your career? Are you young and just starting out? Perhaps you're close to retirement and want to try something fresh and new. Whatever your career goals, you'll find them here. Free to attend.
Family Kindness Day. April 26 from 1 pm to 4 pm at Beachwood High School in South Euclid. Today, more than ever, kids need inspiration and encouragement. They'll hear Jakhil Jackson from Chicago give them just that as he explains the need to use their passion and gifts to make the world a better place. Food, crafts, raffle, gifts, and lots more. Free to attend.
May
Revitalize Open House/Patient Appreciation Day. May 14 from 5 pm to 7:30 pm at Revitalize Medical Group in Akron. Health never felt this good! Essential oils, massage, yoga, and fascinating lectures, and more. Learn here how to be the best you can be. Free to attend.
June
Vintage Market Days. June 5 from 10 am to June 7 at 4 pm at Summit County Fairgrounds in Tallmadge. A whole weekend where the pets and kids are welcome! Food trucks with hamburgers, deep-fried foods, donuts, and everything in between will be at your disposal as you stroll 60,000 square feet of vintage and antique wares, handmade things, clothing, jewelry, and more. The festival features music, games, gifts, and much more. Tickets are $5 to $10.
Renaissance Rock 'n' Roll Car Festival. June 27 from 10 am to 3 pm at the Renaissance Theater in Mansfield. Door prizes, raffle, dash plaques, food, and of course the car show gives you a chance to drool over the coolest machines. Tickets are $10.
North Royalton and Brunswick Orthodontist
North Royalton and Brunswick offers much for many. In addition, Dr. Papandreas offers expert orthodontic treatment to all ages and oral issues. Contact him and his amazing team today and make your smile an event worth seeing.
Which tip will you try first???
Either way, let us know by leaving a comment below right now and continue the conversation. Also, link in Twitter over @PapandreasOrtho


14200 Ridge Rd
North Royalton, OH 44133
tel: 440-582-8585
North Royalton and Brunswick, OH | LOCAL AREA EVENTS 2020