Is All Orthodontic Treatment the Same? It is a good question. In this post, we'll show you the different types of orthodontic treatment options available for your particular issues. So, let's get started.

People also ask
What is included in orthodontic treatment?
How long is orthodontic treatment?
What is the best age for orthodontic treatment?
What is the average cost of orthodontic treatment?
Each Patient Requires Individualized Orthodontic Treatment
You might think that all types of orthodontic treatment are the same, but each patient requires individualized treatment for tooth abnormalities. In addition, each orthodontist offers certain types of braces or corrective headgear to repair an assortment of malocclusions.
You Need an Examination With Medical Images
In order to know what type of treatment is required for repairing your misaligned teeth, you must have a thorough examination of an orthodontist. An examination for fixing your teeth will include collecting X-rays of your mouth and facial structure. X-rays are now 3D. Your orthodontist will also need to collect molds of your upper and lower teeth to determine what types of devices are required for repairing your oral cavity and teeth. Also important, are the following :
Move the teeth
Crooked teeth
Upper and lower teeth
Back teeth
Front teeth
What Type Of Malocclusions Can You Have?
First, it is essential to determine what types of malocclusions you have, and you can have one or more of these varieties of misalignments:
Overlapping teeth
Impacted teeth
Wide gaps between teeth
Overbite
An orthodontist will want to correct your bite so that you can chew food easily, and he will also want to make sure that you have an attractive smile.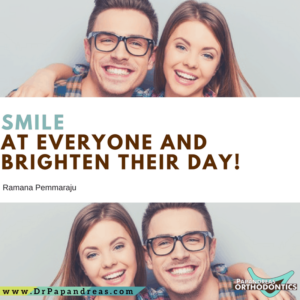 What Are Different Varieties Of Orthodontic Appliances?
In some cases, you may have additional misalignments that require other types of corrective treatment devices, including palatal expanders, Herbst fixed appliances, separators or retainers. Some of these devices are required before braces are attached to your teeth, but other appliances are necessary after your braces are removed.
If you have a severe orthodontic issue, then you might need to wear headgear to shift your teeth into the correct positions, but these devices are often worn at night or on weekends to make your life easier.
How Do You Decide Between Aligners and Braces?
Your orthodontist must determine if you have mild, moderate or major malocclusions to help you decide what type of orthodontic treatment plan is necessary. If you have minor problems with your teeth, then you can often wear clear removable aligners rather than wearing braces.
However, only teenagers or adults can wear aligners because the devices are made to fit inside a mouth that has stopped growing. Children with minor to serious orthodontic issues must wear some type of braces instead.
What Are the Different Types Of Braces?
Some adults and teenagers also require braces, and it can take two to four years to correct misaligned teeth. Today, there are numerous types of braces to choose from, so you can select a type that is in your price range or that makes you feel more comfortable. Here are a few of the different types of braces available at an orthodontic office:
Traditional metal braces that are affordable
Ceramic braces that have color-matching brackets and clear wires
Self-ligating braces that don't require elastics
Lingual braces that have brackets that are worn on the backs of your teeth
Braces with brightly-colored brackets and wires
What Are Plastic Aligners?
If you have minor malocclusions, then plastic aligners are an excellent option for fixing your smile. However, you must wear the items most of the day and night. You can remove the aligners to consume food and to perform oral hygiene. In addition, you must care for your aligners properly to have the best outcome.
While wearing aligners, you should avoid drinking or eating foods that can stain the plastic. It is vital to wear the aligners at night to keep your teeth from shifting back into the wrong positions.
How Many Sets Of Aligners Will You Receive?
You will receive 20 to 30 different sets of aligners for your teeth, but you will only have a few sets available at one time. When your orthodontist collects your X-rays and molds, a computer software program will design aligners in different configurations so that each set applies pressure to your teeth.
You will wear one set of aligners for two weeks before switching to the next set. Keep the old set of aligners so that your orthodontist can check the items for abnormal wear and tear. Your orthodontist will examine your mouth occasionally to ensure that your aligners are working correctly, and you might need to have new molds taken to create aligners that fit better.
Conclusion
If you want to repair your malocclusions and facial structure, then visit an orthodontic specialist in Ohio. Dr. Samuel G. Papandreas offers any patient orthodontic treatments in these cities:
You can schedule an appointment with Papandreas Orthodontics to learn about the best type of orthodontic treatment for you and your children to improve your smile correct your dental bite.
Which tip will you try first???
Either way, let us know by leaving a comment below right now and continue the conversation.


14200 Ridge Rd
North Royalton, OH 44133
tel: 440-582-8585
Orthodontic Treatment | All The Same? | 2020 SUPER FACTS