In the past, both children and adults visited the dentist and were referred to an orthodontist when straightening issues were involved. It was a simple process that covered all of your dental needs. Currently, there are Internet companies that advertise direct-to-consumer braces that will presumably straighten your teeth by skipping the orthodontist altogether. It's time to take a close look at these products and what you need to know before choosing a straightening solution. In this post, we'll show you why you need in-house expert care. Let's get cracking.
Direct-to-Consumer Braces
Firstly, clear aligners have incredibly ambitious timelines for straightening teeth. You might be amazed that only a few months of wearing these aligners will create that dream smile. These claims are often based on best-case scenarios and test subjects.
Straightening your teeth is a slow-going process because of basic biology. Traditional orthodontia takes your entire oral cavity into consideration so that the teeth and jaw are perfectly aligned. Moving the teeth over several months doesn't always achieve the results you want. Most orthodontic patients wear braces or approved aligners for a year or longer. That timeline is the reality for a quality process.
Lack of Orthodontic Evaluations
Direct-to-consumer braces are certainly convenient, but they lack evaluations of your teeth and gums. Quality treatments cannot even begin without an orthodontist examining your mouth. Professionals look for these features, such as:
Baby or adult teeth present
Consumers are looking for an easy way to straighten their teeth. It's a fact that orthodontic care takes multiple trips to the office for evaluations during the treatment period. These trips should be seen as benefits to the overall care. Clear aligners shipped in from a manufacturing plant won't give you the custom care that you need.
When an orthodontist evaluates your teeth, he or she considers the best tactics to achieve straight teeth. There are several device choices in these cases, such as:
Choosing the easy way by ordering aligners online skips this important step. Aligners may not be the best choice. In fact, they aren't often made of the same material that an orthodontist would order from his or her molding service. Placing low-quality materials into your mouth for extended periods of time can lead to health issues. Err on the side of caution with an orthodontic professional's expertise by your side.
Ignoring Associated Factors
When you treat the oral cavity, it's not just the teeth that are evaluated. The gum, jaw and other tissues must also be considered. Aligners purchased online won't take these associated factors into account. Patients might have bite issues, including:
Straightening the teeth without addressing the bite can cause problems in the future. Many patients have impactions that must be dealt with too. Aligners give patients a false sense of security when it comes to oral health. This scenario can be ultimately detrimental to a person's overall health.
Driven by Profits Not Science
Patients must also consider the motivation behind a particular service. Orthodontists became professionals because of their dedication and oath to patients in the industry. Aligner producers, however, may not have the purest intentions. They're looking for a strong profit margin on their products.
Any issues that arise are dealt with in a business-like manner. The patient may not always be a priority. Consumers must think about their health as opposed to a good deal. Straightening your teeth may seem simple enough, but it's actually a complex process. Trusting in an orthodontist's training and experience is the best route to take.
Improper Use Leading to More Dental Problems
The aligner concept is simple enough. Slide on the molds, and watch your teeth straighten out in no time. However, many people don't realize that improper use can lead to dental problems. A mold that's off in measurements by only a small fraction can rub against the teeth or gums, for example.
The enamel starts to wear away. This substance cannot be replaced on the teeth. Improper mold use without a professional's guidance can lead to severe issues that include tooth loss. There are too many details that can lead to problems with direct-to-consumer aligners.
Depending on the direct-to-consumer braces, you may receive new molds every few weeks or across several months. You initially make a mold of your teeth with a mail-order kit. The orientation in which you slide your teeth into the mold might create a poor impression.
Every subsequent mold afterward will be further from the look that you're trying to achieve. An orthodontist can prescribe aligners, and you'll have his or her expertise behind the first and subsequent molds. If anything doesn't look right during the mold creation, the orthodontist will rectify the situation.
Getting What You Paid For
Consumers cannot look at the price of straight teeth and make an immediate decision on the caregiver. You ultimately get what you pay for. An orthodontist will usually cost almost double the amount of direct-to-consumer braces aligners but for good reason. His or her schooling can be applied to your particular situation. Aligners mailed out to you are a product purchase. You aren't paying for the expert evaluations. It's the evaluations that are the most important things, however.
Incorrect Shipments Happen
Lastly, it's not unusual for an incorrect shipment to occur with direct-to-consumer braces. You send in your mold, and the aligners arrive in the mail. Slide them on, and wear them for the allotted time. However, there's no way to know if the aligners are truly based on your mold. There may be another patient's aligner sent accidentally to your address. This scenario has happened in the past. If you don't realize the mistake, you can end up damaging your teeth instead of straightening them.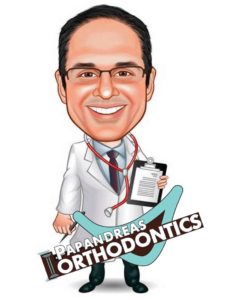 DIY Style
The internet abounds with stories about people who try to make braces by using rubber bands, hair elastics, paper clips, and other items that were never intended to be used as orthodontic appliances. Using these unorthodox methods can damage the roots of your teeth and cause your teeth to fall out. Braces gently and slowly realign the teeth, which is essential for a permanent and safe solution. All of these items can cause irreparable and permanent damage to your teeth and can be hazardous to your overall health as well.
Rubber Bands/Hair Elastics/Dental Floss
Rubber bands can slip on the teeth or they can become lodged in the gums and require surgery to extract. Hair elastics are the same. The movement of teeth under the stresses of this method do not serve well for the overall layout of all teeth. Your gums are particularly vulnerable to ruin.  Dental floss is rarely strong enough to move teeth sufficiently anyway.
You'll find these are popular ways to imitate the metal brackets of real braces.  They are stuck on with super glue. Superglue was never marketed for internal use. It is poisonous and will affect your health greatly.
This method uses metal wire wrapped around the teeth. This is harmful to the most degree. They will hold together only teeth that are wrapped. They will move in all the wrong ways.
Contact us Today
It's time to look for orthodontia expertise with a North Royalton, OH, practitioner by your side. Contact Dr. Samuel Papandreas today at 330-558-9092. Straight teeth are only safely achieved by working with a true professional. Dr. Papandreas will be pleased to improve your smile today and tomorrow.
Which tip will you try first???
Either way, let us know by leaving a comment below right now and continue the conversation.


Direct-to-Consumer Braces in 2020 (You need to know)