Should I get braces before my wedding? A wedding is often the biggest day in a person's life. It's when you're making a commitment to live the rest of your life with someone special. From the ceremony itself to the photography that will be taken, you want to know that everything is perfect and that you look your absolute best.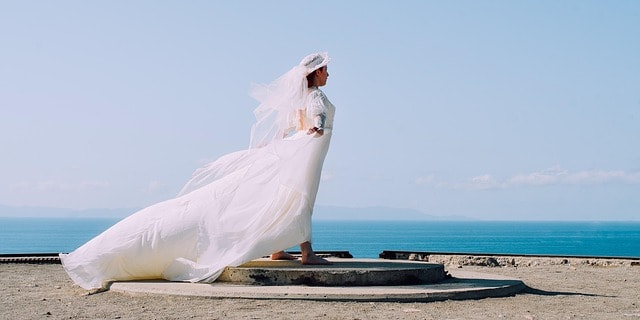 For future brides and grooms, their crooked smile might deter them from feeling as confident as they'd like when having their pictures taken. Let's face it, a lot of people who are about to get married spend months trying to lose weight for the big day, so it's only understandable that going for orthodontic work to straighten your teeth can be just as crucial to feeling confident in the way that you look.
People Also Ask
Can braces be removed for special occasions?
Can you remove braces early?
How much do they charge to remove braces?
How do you take care of teeth after removing braces?
People are Talking on Forums too
Benefits of Braces
There are literally a myriad of benefits that comes when you wear braces to straighten your teeth. For one, you'll have a gorgeous smile that you will feel good about showing off. You'll notice that your smile looks better in pictures because you're no longer dealing with the crowding and misalignment that was once an issue for you. Also, if you have problems with talking or eating because of the way your teeth are aligned, orthodontic treatment can do wonders with getting rid of these predicaments in your life.
It's also important to note that braces aren't just for kids and teens. Many younger and older adults are finally getting the orthodontic care that they need to gain much-needed self-esteem. Just because you're an adult it does not mean that you should forgo orthodontic treatment when it could otherwise be one of the best things you do for your appearance.
Should You Get Braces Before Your Wedding?
A lot of brides and grooms-to-be wonder if braces are truly the best option for them before their big day. It is important to note that braces can take several months to about one or two years to provide their full effect. If you have severe crowding, you should expect to be in braces for at least one year. If you're not getting married for another year or two, you will have more than enough time to get orthodontic treatment and have those braces off before you walk down the aisle.
There's More
You also need to seriously ask yourself if orthodontic work is going to benefit your wedding. For many, getting a straighter smile helps them to feel good in pictures and they'll notice that their wedding photos comes out better because of the work they've put in. Plus, most men and women use their wedding as the day to look their absolute best. Women, in particular, want to feel like a queen on their wedding and they want to "wow" their guests and their future spouse. There is no better way to do this than by literally transforming your smile. It's not that it will make you look like a different person, but you'll look like a better version of yourself.
What to Expect
To begin orthodontic work, you'll want to visit a local orthodontic office to begin treatment. You will need to discuss with the orthodontist what you're looking to achieve. And you need to be sure to let the professionals know that you're getting braces for your wedding. You should let them know when you'll be getting married so that they can plan out a treatment schedule to meet your needs.
The first appointment in the orthodontic office will be a full consultation followed by an exam and x-rays. Once you've had a thorough examination and have a detailed treatment plan ahead of you, you'll need to make regular trips to the orthodontic office to have work done. In most cases, you'll need to visit the office at least once a month. Or once every two weeks depending on the type of braces that you are wearing. If you constantly forgo your appointments or cancel last minute, this only prolongs your treatment time and it might be difficult to be out of the braces once your wedding day arrives. This is why it is imperative that once you make the decision to get braces for your wedding, you commit to the treatment schedule.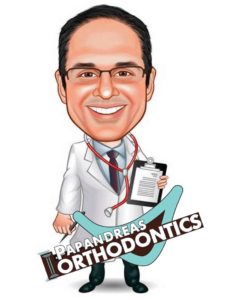 Your Orthodontic Options
Whether you're getting braces for an upcoming wedding or you just want a straighter smile for everyday life, there are a range of options available to you. Clear braces, known as Invisalign, are incredibly popular. Especially among adults who want to get straight teeth without necessarily wearing those bulky metal braces. Metal braces are also an option for those who wish to save a bit of money on their treatment. Lingual metal braces allow you to wear metal appliances. But they'll be applied to the inside of your teeth so that they go virtually unseen. In order to maintain results after treatment, you will need to wear a retainer several nights a week.
Remove Your Braces For The Wedding
The wedding date may come before orthodontic treatment is complete. Thus, some brides will opt to have braces removed for the wedding. Once the wedding is over and photos are taken, they get them put back on. Beware, this can be a costly option. Another option is having just the front brackets and wire removed on top, just for the wedding day, rather than having them all removed.
There are definite downsides to this option, such as:
Teeth might still not be aligned
Lengthening of treatment time
Cost and time to remove and reinstall your braces
Discomfort from removal and reinstallation
If your teeth haven't progressed enough by the date of your wedding, there's really no point in even considering this option, which leads to the next option.
Some Brides may Take it too far!
Call Papandreas to Schedule Your Appointment
Dr. Samuel Papandreas provides expert orthodontic care for adults, teenagers and children at his facilities in:
Brunswick, Ohio
North Royalton, Ohio
His patients are fitted with customized orthodontic devices that include:
Braces – color-matching ceramic or metal devices
Retainers – worn at night when your braces are removed
Invisalign aligners – clear plastic devices
Palatal expanders – worn before your orthodontic treatment begins
You can schedule an appointment with Dr. Papandreas and his team to learn about the best type of orthodontic treatment for you and your children to improve your smile correct your dental bite.


Like what you read? Comment below or CLICK on an APP LOGO to follow us and share the conversation
14200 Ridge Rd
North Royalton, OH 44133
tel: 440-582-8585
I Want a Perfect Smile for My Wedding? (5 Amazing Hacks)