Last Updated on
How Is Invisalign Different from Traditional Braces?
If you are suffering from any kind of teeth alignment issues, you probably want to find the best solution to the problem. Many solutions exist in the orthodontic world, and two of them are traditional braces and a system of correction called Invisalign. The following is some information on the differences between the two corrective systems: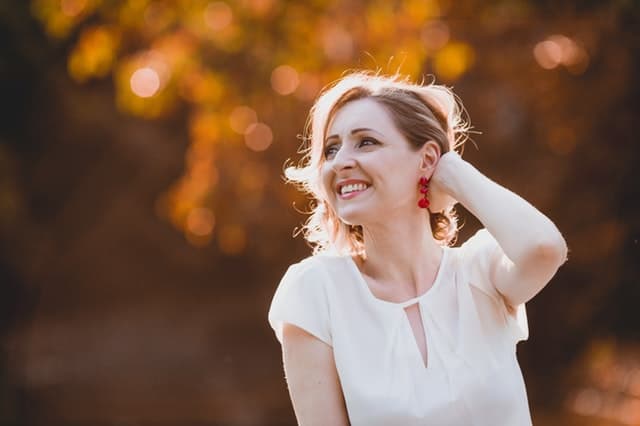 Traditional Braces vs. Invisalign: Design
Traditional braces have metal brackets and wires and are of an extremely sturdy texture. The Invisalign system is a system that uses plastic aligners that the person can easily remove. The plastic aligners are clear and are not easily visible to the naked eye unless another person gets very close to the person who is wearing the Invisalign. The textures between the two devices are quite different.
Benefits of Traditional Braces vs. Invisalign
The biggest benefit of getting traditional braces is the sturdiness and effectiveness that has been proven a million times over. A person can almost always count on traditional braces to produce the results that he or she wants. They are highly effective in resolving problems such as overbites, underbites, crossbites, gapping and so on. The advantage to having Invisalign is that the wearer gets to exercise discretion. They are amazing for people who want to receive their teeth correction is a low-key fashion.
Another benefit of Invisalign is that the aligners can be removed. That's a huge help when it comes to keeping the teeth clean during the treatment process. The wearer can remove the aligners at any time for eating, flossing and brushing the teeth. That cuts down on the possibility of getting tooth decay and cavities during the treatment. Some clients have stated that their Invisalign aligners were very comfortable as compared to traditional braces, as well.
Traditional Braces vs. Invisalign: Treatment Length
The average treatment length for traditional braces is about two years. The clients sometimes have to wear retainers for an additional two years or less after the initial treatment ends. The Invisalign treatment is sometimes found to be faster than it is with the fixed appliances. There have been some Invisalign patients who have attested to being done with the treatment in nine or 10 months. The length of treatment can increase or decrease depending on the set of problems that the client has and how complete they are.
Traditional Braces vs. Invisalign: Cost
The prices for traditional braces are generally fair. Invisalign tend to be a little bit higher because of the technology. An exact estimate cannot be given at this time because each case is different. However, patients and prospective patients can get financing for the treatment from a variety of sources. The first and most obvious one is dental insurance, but there is also third-party financing and dental discount plans. Third-party entities do issue dental care credit cards that people can use to cover some or all of the costs. The repayment plants are sometimes 12 or 24 months. The dental discount plan is something that provides the member with discounts on a variety of procedures, and the member has to pay a monthly fee to get those discounts. Any of those resolutions can make the process easier and more manageable to someone who needs to get his or her teeth fixed.
Treatment Processes and Styles
Traditional braces have a tightening process that has to be done every eight weeks or so. The patient has to come into the orthodontist's office and have him or her pull the device closer together so that they can continue to pull the teeth in the right direction. Invisalign has a similar process, but it's carried out using aligner replacement. The patient wears one set of aligners for two weeks and then gets another set to wear. That continues every two weeks during the course of the treatment until the teeth are corrected as much as they can be.
Other Options for Teeth Alignment
A professional orthodontist's office provides its prospective clients with a number of options for correcting teeth alignment issues. Some of the most common alternatives to traditional braces and Invisalign are Damon braces, ceramic braces and lingual braces. Lingual braces are discreet because they go behind the teeth. Therefore, a patient or client receives the treatment subtly but still get the same strength of the traditional braces. Ceramic braces are a bit less obvious than metal brackets are because they are the same color as the teeth. A few more options are also available for people who are interested in getting help for their alignment issues. There's also a smorgasbord of other appliances that can resolve some problems like sleep apnea, thumb sucking and other issues. Some of those appliances may be a better fit than traditional braces or Invisalign. The way to find out what the best option is, is to speak to the orthodontist personally.
Call Papandreas Orthodontics to Schedule Your First Orthodontic Appointment
Dr. Samuel Papandreas provides expert orthodontic care for adults, teenagers and children at his facilities in:
• Brunswick, Ohio
• North Royalton, Ohio
His patients are fitted with customized orthodontic devices that include:
• Braces – color-matching ceramic or metal devices
• Retainers – worn at night when your braces are removed
• Invisalign aligners – clear plastic devices
• Palatal expanders – worn before your orthodontic treatment begins
You can schedule an appointment with Papandreas Orthodontics to learn about the best type of orthodontic treatment for you and your children to improve your smile correct your dental bite.
Papandreas Orthodontics
3511 Center Road, Suite B
Brunswick, OH 44212
tel: 330-558-9092
***
14200 Ridge Rd
North Royalton, OH 44133
tel: 440-582-8585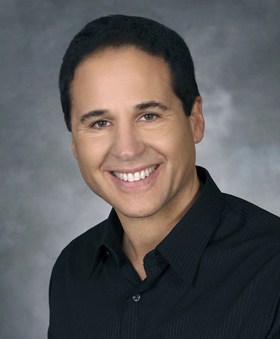 Dr. Papandreas is a native of Cleveland. Born in Lyndhurst, the middle of five children, his parents moved to Lakewood where he attended Lakewood High School. Dr. Papandreas continued his education at Loyola University School of Dentistry, known as a leader nationally in clinical dentistry. He ranked #1 academically in his dental class for four consecutive years. In addition to the honor of Summa Cum Laude, he was awarded the Frank M. Amaturo Award for Highest GPA – Omicron Kappa Upsilon Fraternity, the Department of Dental Materials Scholastic Award, the Chicago Auxiliary Dental Society Scholarship Award for Highest Academic Achievement, and the Alpha Sigma Nu National Jesuit Honor Society Award for Academic Excellence.
https://drpapandreas.com/wp-content/uploads/2016/08/24307961435_5978457549_b.jpg
768
1024
Sam Papandreas
https://drpapandreas.com/wp-content/uploads/2016/04/logo-dr-papandreas.png
Sam Papandreas
2017-11-16 10:00:00
2019-05-04 09:24:30
How Is [Invisalign] Different from Traditional Braces?