Invisible braces are here. While metal braces were once among the only options when someone wanted to have their teeth straightened, you no longer need to worry about metal being glued to the front of your teeth for them to be straightened. New and exciting options are being developed on an almost constant basis, many of which are designed to appear invisible. In this post, we'll take you through the differences in invisible braces and what to do next to get a new smile. Let's get cracking.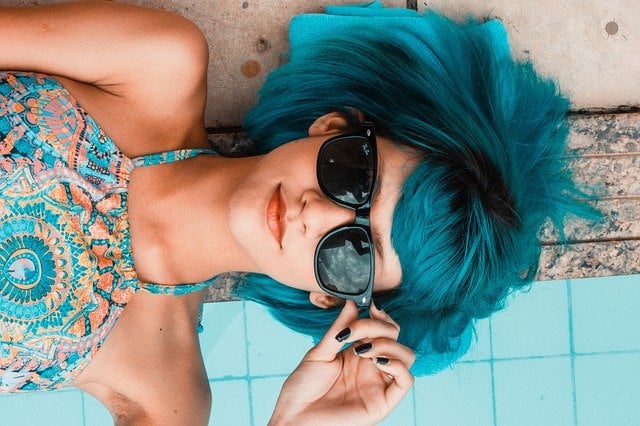 People Also Ask
How much do invisible braces cost?
Do invisible braces work?
What are the best invisible braces?
How long do invisible braces take?
Orthodontic Treatment Plan
Through the usage of high-quality materials and modern orthodontic techniques, options like Invisalign and the Damon system have proven to be extremely popular. For all individuals who wish to have their teeth straightened while also maintaining their appearance, they have skyrocketed in popularity. Once you have a better understanding of how each of these teeth straightening applications work, you can call your orthodontist to begin Invisible Braces treatment.
Types of Clear Braces to Choose From
While the most distinctive difference between traditional braces and Invisible braces is their appearance, the differences between the various types of clear braces are subtler. There are three different types of clear braces for you to consider when thinking about your options.
Invisalign
The most popular type of Invisible braces is Invisalign. Which is a system that uses clear aligner trays that are made out of plastic. These trays are unique in that they can be removed from your mouth. Do this whenever you want to eat or brush your teeth. This adds a level of convenience that's not available with other types of braces. Images and measurements are taken of your mouth in order to create the perfect trays for your teeth.
These trays of aligners will slowly and gently move your teeth into their proper position. Which will provide you with a more beautiful smile. Each set of aligners is meant to be replaced with another every two weeks throughout the duration of your treatment, which means that you won't need to visit the orthodontist just to have wires tightened.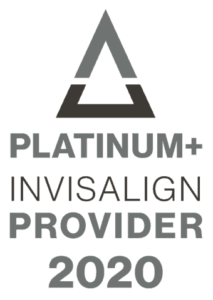 Damon System
You could also consider the Damon System, which is a type of Invisible braces that are becoming increasingly popular and has proven to be highly beneficial for younger children. This system of braces cannot be removed, which is actually ideal when used with younger children who may forget where they've placed the trays. This system uses brackets that are placed on your teeth without having to be tied together like braces.
The brackets are translucent, which means that they aren't noticeable unless the individual is at a close distance. Instead of using metal wires like traditional braces, this system uses a unique arch system. This reduces friction and makes your teeth more comfortable. Since this system doesn't require the usage of ties around the brackets, yellowing shouldn't occur in the general areas where the ties are typically used.
Lingual Braces
The third option for straighter teeth available to you for clear braces is the lingual system. Which is very similar to the traditional form of braces. The main benefit of this form of treatment, when compared to braces, is that they will appear like invisible braces despite using metal brackets. The brackets are fitted to the back of your teeth.
They will operate in the same manner as traditional braces without the issues caused by the metallic appearance of the braces. Since the brackets are placed on the back of your teeth, the duration of the treatment may last longer. This is something that you should be prepared for before selecting this option.
What Can Be Corrected With Invisible Braces?
While some of the various types of clear braces are stronger than others when it comes to dealing with severe orthodontic problems, they are all capable of providing you with substantial movements. These will help to straighten your teeth. Even though some of the more problematic jaw issues like TMJ should probably be handled by standard metal braces, nearly all other orthodontic problems can be treated with your preferred type of clear braces.
The most common problems that are treated, include overbites and underbites. Both of these can range from mild to severe in how much they affect your smile and bite. An underbite is when your lower front teeth are positioned in front of your upper row of teeth. You should also consider these treatments if you are suffering from crowding issues or spacing problems. Additional issues that can be treated with clear braces include:
Open bite
The protrusion of your front teeth
Missing incisors
How to Select the Right Clear Brace
When you're attempting to decide between the three options for invisible braces, you may have difficulty in doing so given the similarities between each. First, you need to determine what you're looking for in braces. If you want to be able to remove them when eating and brushing your teeth, the Invisalign system is the best option for you and your needs.
On the other hand. Anyone who wants more traditional braces without the slight discomfort that can be caused by the tightening of the wires should heavily consider the Damon system. If you don't want to have anything on the front of your teeth but are suffering from a more severe orthodontic problem that requires substantial movements, it's likely that lingual braces are the ideal choice for you.
Contact us Today
If you're still unsure about which of the three options you would like to choose. You can wait to do so until after you've had your first consultation with your orthodontist of choice. Here at Papandreas Orthodontics, we will provide you with an extensive examination of your teeth. Including the use of imaging technology to make sure that your teeth are in good enough condition for clear braces and how long treatment time will be.
Throughout this consultation, you will be asked a series of questions. These are designed to assess what you like about your current smile and what you want to have changed. Which is useful when trying to find out which option is right for you. Some information will also be gathered about your lifestyle as a means of matching your personality with one of the types of braces.
When you want to determine if you're a good candidate for invisible braces, contact us at Papandreas Orthodontics today. Dr. Papandreas and his team will set up your initial appointment.
Which tip will you try first???
Either way, let us know by leaving a comment below right now and continue the conversation.


Papandreas Orthodontics
North Royalton Location
14200 Ridge Rd
North Royalton, OH 44133
tel: 440-582-8585
The Invisible Braces Race | 7 FACTS FOR THE BUSY MOM