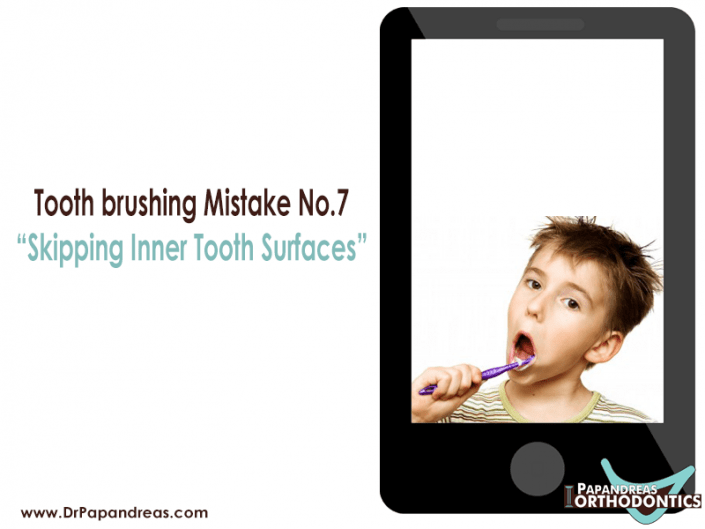 Forgetting to brush the inner surfaces of your teeth is a major mistake that can lead to you having bad breath, gum disease or cavities. The best way to correct this bad habit is to begin your daily oral hygiene by brushing the interior surfaces of your teeth first before switching to the front surfaces of your teeth. You may need to practice in front of a mirror in order to turn the toothbrush in the correct direction while brushing. In addition, make sure that your children also brush the interior surfaces of their teeth by placing a mirror at a lower level on the wall in their bathroom.
Straightening Your Teeth Makes Daily Oral Hygiene Easier
If you have crooked or closely spaced teeth, then brushing the interior surfaces of your teeth is difficult. Schedule an appointment with an orthodontist to determine if you have mild, moderate or serious malocclusions of your teeth. When you have misaligned teeth, an orthodontist will recommend Invisalign aligners or braces. The amount of time required for orthodontic treatment varies depending on your problems and the type of devices that you must wear. While wearing orthodontic devices, you must continue to brush both the backs and fronts of your teeth to prevent decay and halitosis.
Call Papandreas Orthodontics to Schedule Your First Orthodontic Appointment
Dr. Samuel Papandreas provides expert orthodontic care for adults, teenagers and children at his facilities in:
• Brunswick, Ohio
• North Royalton, Ohio
His patients are fitted with customized orthodontic devices that include:
• Braces – color-matching ceramic or metal devices
• Retainers – worn at night when your braces are removed
• Invisalign aligners – clear plastic devices
• Palatal expanders – worn before your orthodontic treatment begins
You can schedule an appointment with Papandreas Orthodontics to learn about the best type of orthodontic treatment for you and your children to improve your smile correct your dental bite.
Papandreas Orthodontics
3511 Center Road, Suite B
Brunswick, OH 44212
tel: 330-558-9092
***
14200 Ridge Rd
North Royalton, OH 44133
tel: 440-582-8585
https://drpapandreas.com/
Tooth Brushing Mistake No.7: "Skipping Inner Tooth Surfaces"