Oral health. When it comes to your oral health, it is all about keeping your teeth in great shape. And seeing an expert when needed. Unfortunately, a lot of people forgo routine oral health and care. So they find that their teeth just aren't in the shape that they need or want them to be. If you have always wanted a straight and beautiful smile, you first need to care for the teeth. But you may also want to consider having orthodontics done for your own benefit. In this post, we'll give you a definitive guide to oral health. Let's get cracking.
People also ask
What is oral health care?
Why is oral health important?
What are 5 oral health diseases?
How oral health affects the rest of you?
Oral Health
A general guide for caring for your teeth and oral health is to visit an expert in the dental field at least twice a year. They will be able to do an exam and cleaning to keep the teeth in great shape. If you need additional work done, you can have this done when and where you need it to be.
For example, if you need a wisdom tooth removed, you may be referred out to an oral surgeon who will be able to do this for you. By taking good care of your teeth, they will last you a lifetime and look their best at all times and things like those below will be non-existent.
Oral cavities
Diseases of the mouth
Tooth decay
Tooth loss
Periodontal disease
Oral cancer
Gum disease
Trips to the Professional
Your visits to professional dental experts include oral health and oral hygiene exams and a guide for how to keep your teeth in great shape. In many cases, your dental team will refer you to an orthodontist if this is something that you will benefit from.
They will be able to let you know when you need to visit a pro and see if it is something that is going to benefit you. The orthodontist is going to be able to help you out and get you feeling your best about your smile. These visits to professionals in the field will help you to get your teeth looking great with all of the right appliances.
When is it Time for Orthodontics?
There are a few instances when it might be time to visit a local orthodontist. If you are unhappy with the way that your teeth look or you are trying to deal with speech or eating problems that are a result of your teeth, it might be time to consider working with a professional. One who is going to be able to get your teeth straightened at your own convenience.
Orthodontic work doesn't have to be just for kids or teens. Lots of older teens and adults are choosing to get braces. Because they like the way that it is helping them to feel better about their smile. You can make a trip to your local orthodontist to find out more about what oral health they are able to provide to you.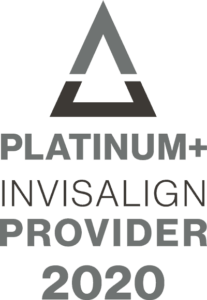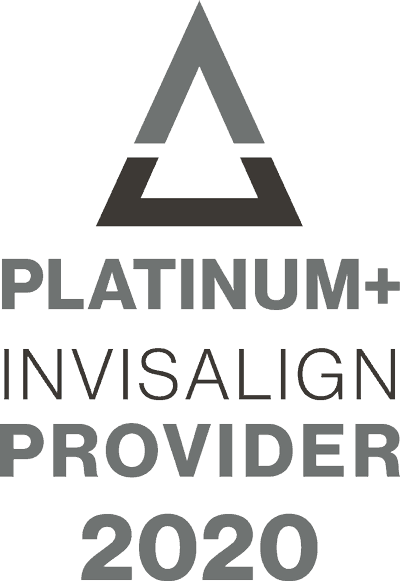 What to Expect with Orthodontics
If you are new to the idea of orthodontics, you might be wondering what you should expect and what type of work needs to be done. To begin, you are going to have a consultation appointment with the professional so that you know what type of work you are going to need to have done. This is often going to involve x-rays to determine your teeth's positioning and the best way to straighten them.
After that, you will need to go to the orthodontist at least once a month for fittings and adjustments for the work to be done. If you fail to visit the orthodontist on a routine basis, you'll find that the treatment is prolonged and your oral health will be affected.
Maintaining Results After Orthodontics
After you come out of the orthodontics, you will want to maintain good oral health results by wearing a retainer. And visiting your local professional if you need additional help. They will be able to fit you for a retainer. And have a new one made if the one you have right now breaks or needs to be adjusted.
You will enjoy being able to make your teeth look their best and know that you are doing something that is right for them. You will want to make a trip to your local orthodontist to see what they are able to do for you.
Caring for Teeth with Braces
Many people who have braces do not realize that there are lots of different options available to them. When it comes to getting the most out of the treatment. In order for your oral health and teeth to stay in good shape. You still need to care for your teeth despite having braces on them.
The best way to do this is to brush twice a day and floss using a machine that helps to push high-pressured water between the teeth and appliances. Avoid tobacco use too as this affects gum disease, creates tooth decay, and causes dry mouth. By doing this, you're going to find that it is a whole lot better than anything you could have done for your smile.
Why You Still Need Routine Dental Care with Braces
The reason you need to make trips to your regular dental office while having braces on your teeth is because you should be keeping your oral health and teeth in good shape no matter what. This is a good time for you to visit your local office. Go and see what they are able to do for you.
You can also ask the orthodontist what they recommend when it comes to seeing a dental treatment provider in your area. Then receiving the treatment that you need and want in order for your teeth to look their absolute best at all times.
Fluoride toothpaste helps defeat the diseases and conditions that enable gum disease. Fluoride toothpaste also reduces oral care after the fact by helping your oral hygiene, thus, your overall health is better.
Contact us Today…
If you feel it is time for you to make a trip to your local orthodontist to check your oral health. Be sure to contact Dr. Papandreas. They are in both North Royalton and Brunswick. You can visit their website to book an appointment and speak with one of their professionals.
You can also contact their North Royalton office at 440-582-8585 or their Brunswick office at 330-558-9092. By starting your orthodontic journey, you will finally have the beautiful smile that you want so that you can feel confident about the way that you look. Be sure to give them a call and see what they can do for you.
Which tip will you try first???
Either way, let us know by leaving a comment below right now and continue the conversation


Papandreas Orthodontics
North Royalton Location
14200 Ridge Rd
North Royalton, OH 44133
tel: 440-582-8585
Oral Health in 2020 | SUPER GUIDE FOR MOMS | EPIC READ