It happens all the time: A child or an adult doesn't want to smile because he or she has crooked teeth. The person feels ashamed and embarrassed. Worse yet, the person is afraid to visit an orthodontist to talk about it. But that doesn't have to be the way it is! By following these four pro tips, you'll be able to set your expectations for a first-time visit to an orthodontist and be able to predict what will happen. In this post, we'll take you through what to expect seeing an orthodontist in 2020. Let's get cracking.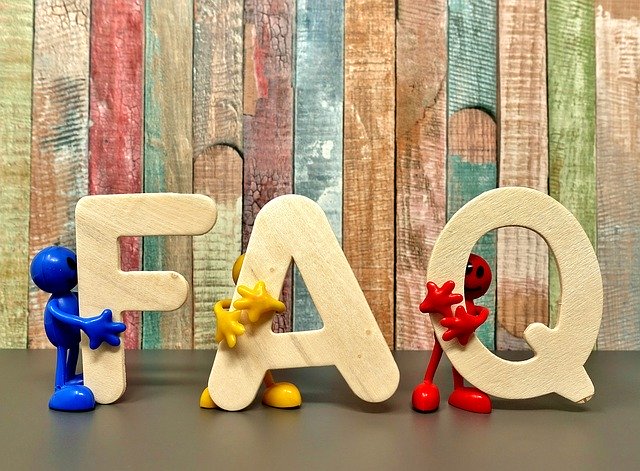 People also ask
What to Expect When Seeing an Orthodontist
Tip #1: First Steps
After you book your initial consultation, you'll take the first steps toward your braces treatment plan by visiting the orthodontist to meet your doctor for the first time. Don't be nervous if you've never been before! Just bring your questions and let your orthodontist explain the treatment plan.
Your doctor will examine your teeth and may order special X-rays to better see complicated tooth alignment. From there, he or she will prescribe a treatment plan, explain your options for braces and give you a projected timeline for how long it will take to get your perfect smile.
Tip #2:
Once you've gone through consultation, it will be time to start the first step in treatment. Your orthodontist will take more X-rays of your teeth, if he or she didn't order them during the consultation, and will take one of the several impressions of your teeth to get a perfect model for aligning your teeth throughout the treatment process.
You'll also get your "Before" photos. You'll get your "After" photos at the conclusion of treatment. Spend the rest of your time asking your orthodontist any questions you have. They are knowledgeable and ready to help!
Tip #3:
During your third visit, you'll get to see your treatment devices, depending on the kinds of braces you have chosen. In addition, some patients don't need full braces and instead wear mouthpieces and headgear for a period of time to align their teeth. Regardless of your treatment plan, you'll get to see them up close and go over any questions you have about the treatment process.
Tip #4:
Most of the time, when you have braces put on it's not the orthodontist but a skilled orthodontist assistant who will put them on. The orthodontist will come back to check to make sure everything is in place. The orthodontist assistant places each bracket by hand onto your tooth, using precise placement and paying attention to detail throughout the process.
If you have any questions during this process, either before or after, please ask — as the staff wants you to feel comfortable in the process. From there, your orthodontist will prescribe a plan for seeing your regularly to tighten your braces and check on them throughout the duration of your treatment.
There's more…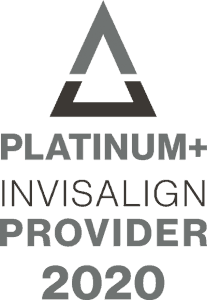 If you are getting a different oral device, such as Invisalign aligners, then you'll need to visit the office every two weeks to have your aligners checked and replaced with new ones. Technology makes it possible to get a detailed model of your teeth via the impressions your orthodontist takes and to precisely align your teeth over the course of time without the appearance of braces.
Once your treatment plan is over, you can have your braces removed in as little as 90 minutes. You'll get a custom retainer that you'll need to wear the rest of your life so that you can keep your teeth straight. Our teeth are constantly moving — and you may be back in the office to get braces again if you don't wear your retainer regularly.
Are You Ready for Your Smile of the Future?
If you're tired of that crooked, charming smile and you want to turn it into a shiny, straight one — then book your first orthodontist appointment today. Only a trusted, licensed orthodontist can get your teeth into perfect alignment.
Many first-time patients are at first afraid of getting braces — but there is nothing to fear when visiting an orthodontist. It is painless to get braces, and while you can experience discomfort as your teeth slowly align once they are on, you can manage it with over-the-counter pain relievers. What you're looking for in an orthodontist is someone who will answer your questions and calm your fears — all the while giving you options for your braces.
Conclusion
Dr. Samuel Papandreas provides expert orthodontic care for adults, teenagers, and children at his facilities in:
Brunswick, Ohio
North Royalton, Ohio
His patients are fitted with customized orthodontic devices that include:
Braces – color-matching ceramic or metal devices
Retainers – worn at night when your braces are removed
Invisalign aligners – clear plastic devices
Palatal expanders – worn before your orthodontic treatment begins
You can schedule an appointment with Papandreas Orthodontics to learn about the best type of orthodontic treatment for you and your children to improve your smile correct your dental bite.
Which tip will you try first???
Either way, let us know by leaving a comment below right now and continue the conversation.


Papandreas Orthodontics
14200 Ridge Rd
North Royalton, OH 44133
tel: 440-582-8585
Seeing an Orthodontist | What to Expect in 2020 | FAST FACTS