Life is BETTER when you're SMILING! ― Karen McNair Gibbs
Karen McNair Gibbs made a quote that said that life is better when we smile. That statement is severely true, and the concept of it is very simple. If people would smile more, the results would be staggering. They would be healthier physically, mentally, spiritually and emotionally. It's hard to believe that one simple facial gesture can be responsible for so much better, but it's true. Here's why it's crucial to visit the orthodontist and get your smile perfected as much as possible.
Smiles Are the Portraits of Life
Our smiles are the portraits of life, which means that they can tell a story about the amount of life that we have in us. If we have a lot of life in us, our smiles will be blindingly radiant. They can also bring life to our emotional and spiritual states because they are so refreshing and pure. Our brain chemicals can actually change if we engage in a massive amount of smiling as well. The chemical shift can cause laughter and euphoric feeling that we can pass to the people around us. In other words, we can get a whole lot done if we smile. Visiting an orthodontist allows us to give people our best when we smile at them.
Schedule Your Appointment Today
You can contact a practitioner like Papandreas Orthodontics to get some work done on your teeth. The office specializes in procedures such as braces, Invisalign, corrective appliances and more. You can schedule an appointment and see if the specialists recommend braces, Invisalign or something different that can make your life better. You have two choices for contact.
Dr. Samuel Papandreas provides expert orthodontic care for adults, teenagers, and children at his facilities in:
• Brunswick, Ohio
• North Royalton, Ohio
His patients are fitted with customized orthodontic devices that include:
• Braces – color-matching ceramic or metal devices
• Retainers – worn at night when your braces are removed
• Invisalign aligners – clear plastic devices
• Palatal expanders – worn before your orthodontic treatment begins
You can schedule an appointment with Papandreas Orthodontics to learn about the best type of orthodontic treatment for you and your children to improve your smile correct your  dental bite
Life is BETTER when you're SMILING! ― Karen McNair Gibbs
Papandreas Orthodontics
3511 Center Road, Suite B
Brunswick, OH 44212
tel: 330-558-9092
***
14200 Ridge Rd
North Royalton, OH 44133
tel: 440-582-8585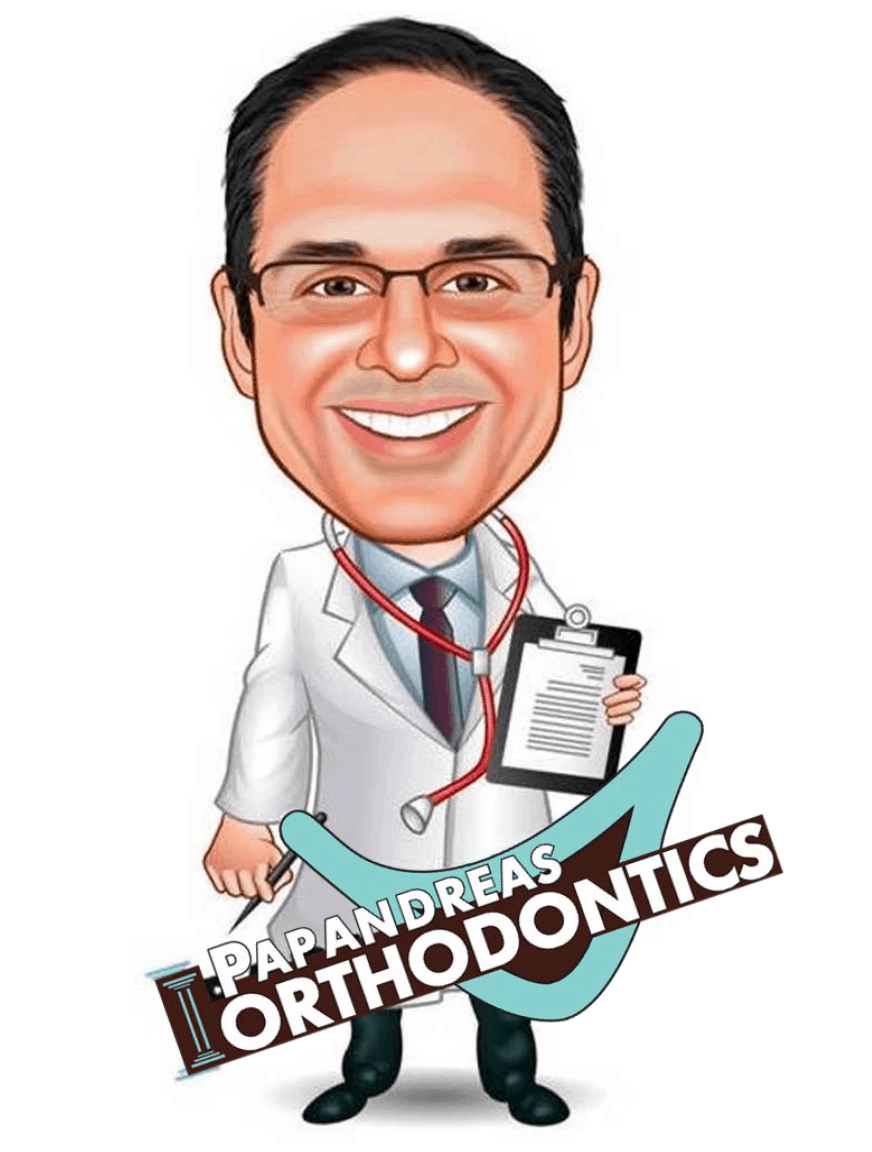 Dr. Papandreas is a member of the American Association of Orthodontists, Cleveland Dental Society, Ohio Dental Association and the Schulman Study Group of top orthodontic practices nationally.
https://drpapandreas.com/wp-content/uploads/2017/05/4.Pap-May2017.png
800
800
Dr. Sam
https://drpapandreas.com/wp-content/uploads/2016/04/logo-dr-papandreas.png
Dr. Sam
2017-06-29 10:00:00
2019-05-04 10:39:46
Life is BETTER when you're SMILING! ― Karen McNair Gibbs